Dec 13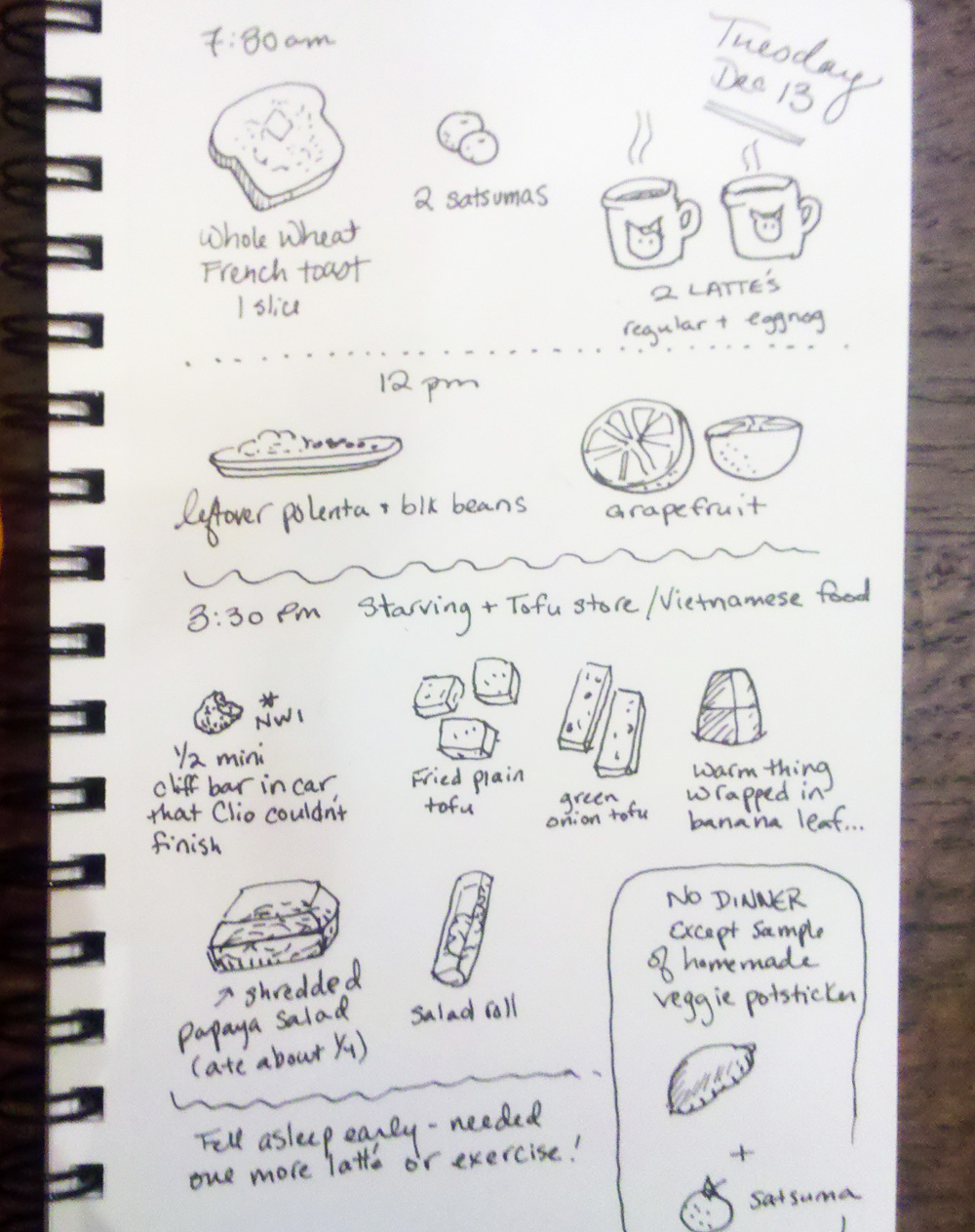 Thanks to Elizabeth, I found out there is a tofu place near our house. I think it called Bui's Natural Tofu on 76th and Glisan (it is set back from the street). They have different versions of tofu- fresh and fried, even in flavors like lemongrass and onion. I went in there hungry, and wanted to try everything. I even chose a green-wrapped little package that was still steaming. It ended up having a strange gel-like flour inside, with some ground pork and mushroom. The shredded papaya salad was good but extremely salty. The salad roll was delicious, even though Clio pronounced it too "spicy".
For dinner that night, I made the kids homemade postickers/gyozas. Chopped cabbage, sweet potato, garlic and chopped up onion tofu. They ate them- if Clio eats them in her lunch today, it will become a regular item.
Out of a $100 shopping trip to Fred Meyer, $10 was spent on grapefruit and satsumas… I may have a problem.
P.S. NWI = Not Worth It, WI = Worth It
---