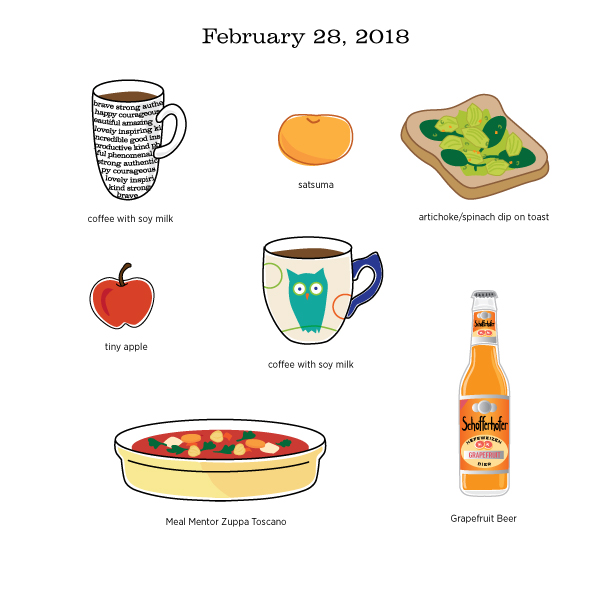 This blog isn't about weight loss, but I want to finish up the Meal Mentor program review with some personal insights I had. A lot of these were directly from the community and Lindsay herself.
For those unwilling to dive into veganism or vegetarianism, one positive step they can take is to eat LESS meat, LESS dairy, LESS eggs. Those are really easy ways to reduce overall consumption and drive up the demand for plant-based alternatives for everyone. If more people could do that, it actually makes a greater impact than just a few strict vegans. If you aren't familiar with Tobias Leenaert. He has a blog called The Vegan Strategist which is very interesting. He promotes a more strategic and pragmatic approach to creating change than just telling people "Go Vegan". The forceful, all-or-nothing method has been tried and tested over decades, and has resulted in a steady very small percentage of people embracing this way of life. I think we all look at our own experiences and think about what motivated us. We are all so diverse, it is ridiculous to expect that one message will be appealing to all. Some people will think about changing how they view animal products because of the animals themselves, others will care about health and others may do it for environmental reasons. Ideally, all three.
As people, we want to conform to the norms of society, our community, our friends. It is hard to take a different path in that effect, unless you choose to only surround yourself with vegans, the world is very much a non-vegan place. Being willing to be different in this way probably attracts a lot of non-conformists which gives vegans the "weird" stereotype a lot of people think about. Obviously, in real life there are all sorts of people who see the benefits and science of the issues our world faces if we continue down the path of consumption we are on. Some of us are not even radical, it just makes a lot of sense.
Personally, when I stopped eating meat I felt much more aligned with my inner values. It is not a hardship besides some difficulties navigating social events. I would recommend everyone give it a try, just for 3-4 weeks to see how you feel. But, do it thoughtfully with a plan (this is the one I used) so that you can be healthy.
Anyway, back to the weight loss part of the Meal Mentor program. I needed to lose at least 20 pounds, probably 25 to get to a healthier weight. This is not an exaggeration. I am 5 foot 7, so losing 5 pounds has literally no effect on me. I could see the weight gain in my face, bust and waist particularly. I know I eat healthy foods, so why is this happening?
After showing my Meal Mentor Buddies my instagram feed, and getting input, I made some changes. I am only eating within an 8 hour window, allowing 16 hours for my body to work on it's reserves and concentrate on repairing body functions, other than always needing to deal with digestion from incoming food. This is really easy for me. I am not hungry in the morning, so listening to my body, I eat breakfast around 9:30 or 10:30 am. Then I don't eat after 5:30 or 6:30pm. This is a form of intermittent fasting, although far from being extreme.
I have found that I am not constantly hungry any more. I am drinking more water. I am careful about, and am enjoying my meals much more. The meals feel more like "fueling my body".  As a country, we are in an obesity epidemic. I believe that this is part of the over-consumption that is happening in these periods of abundance. Fast food, processed foods and many restaurants have oversized servings and calories that far exceed what we require. My smaller portions and eating less are not dieting. They are my lifestyle, and is giving my body what it needs, just not more than it needs. In my sedentary job, I do not require massive amounts of calories. I feel more like I am treating my body better, by giving it premium food and less of it. It's really more a form of mindful eating.
Lindsay S. Nixon from Meal Mentor (and Happy Herbivore) had a great analogy of why the intermittent fasting concept works. If you have a pantry full of cans of chickpeas, and every time you eat a can of chickpeas you replace it, you will never create a deficit. My pantry is pretty overflowing with chickpeas, so I am chipping away at it, letting those run out by giving space in the evening where I am not restocking constantly. I am not sure I explained that perfectly, but it is working for me. You can read about her background and research here.
I'm going to go back to non-diet blog posts for the most part. This actually does tie into my whole concept of Eat 4 the Future in that there are environmental benefits of simply reducing how much food we buy and eat to reduce food waste. Lightening your carbon footprint literally. Let me know your thoughts and experience, or any questions.
---