We've been hearing about this plant-based burger for a long time, and were excited when it finally made it's way to our local grocery store.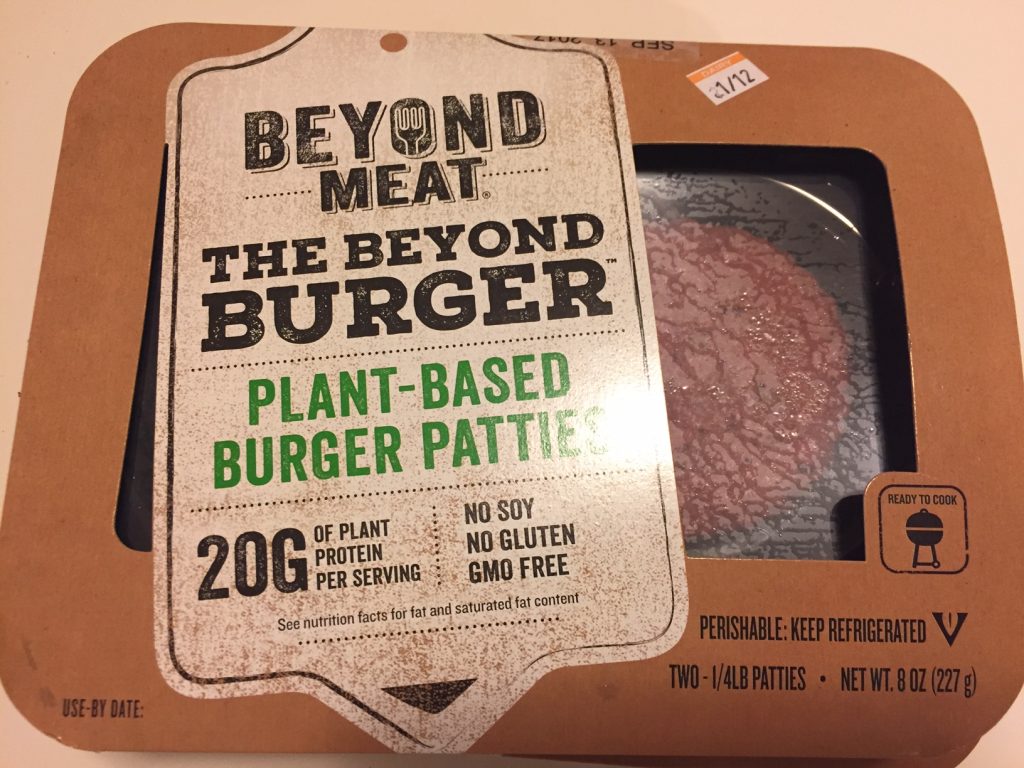 Although I like to makes meals based mostly around vegetables, our family also really likes vegan meats- we have tried pretty much all of them on the market.
Some people think it is odd for vegetarians to want to eat food that simulates meat but most people didn't stop eating animals because they didn't like the taste. Veggie meats offer a way to get protein without the cholesterol, less environmental impact and without killing animals. Also, they are a familiar-looking food which makes them easy to use as replacements or transition to a plant-based diet.
Some critics would say that they are processed food as they contain oils and other ingredients. While this has some truth, meat from animals contains antibiotics, preservatives, and often harmful bacteria. I feel that they are fine in moderation.
In our search for the perfect vegan meats, the kids fell in love with Tofurky slices and roast, Field Roast sausages, Morningstar crumbles (vegetarian not vegan), Morningstar Sausages, any Gardein product, Trader Joe's Turkeyless Roast and Beyond Meat chicken strips. Boca burgers can be dressed up pretty well, but they don't really resemble meat or taste like it.
The Beyond Burger is the closest product we have found so far. At this time it is only sold in Whole Foods, and is usually located in the meat department. It comes in a package of 2 quarter-pound patties for $5.99, although you can normally find a coupon for $1 off. This is actually pretty comparable with other premium meats in that section- like free range. Also, at $3/patty, it is still cheaper than going out to eat. I'm hoping the price will come down even more as it gains in popularity.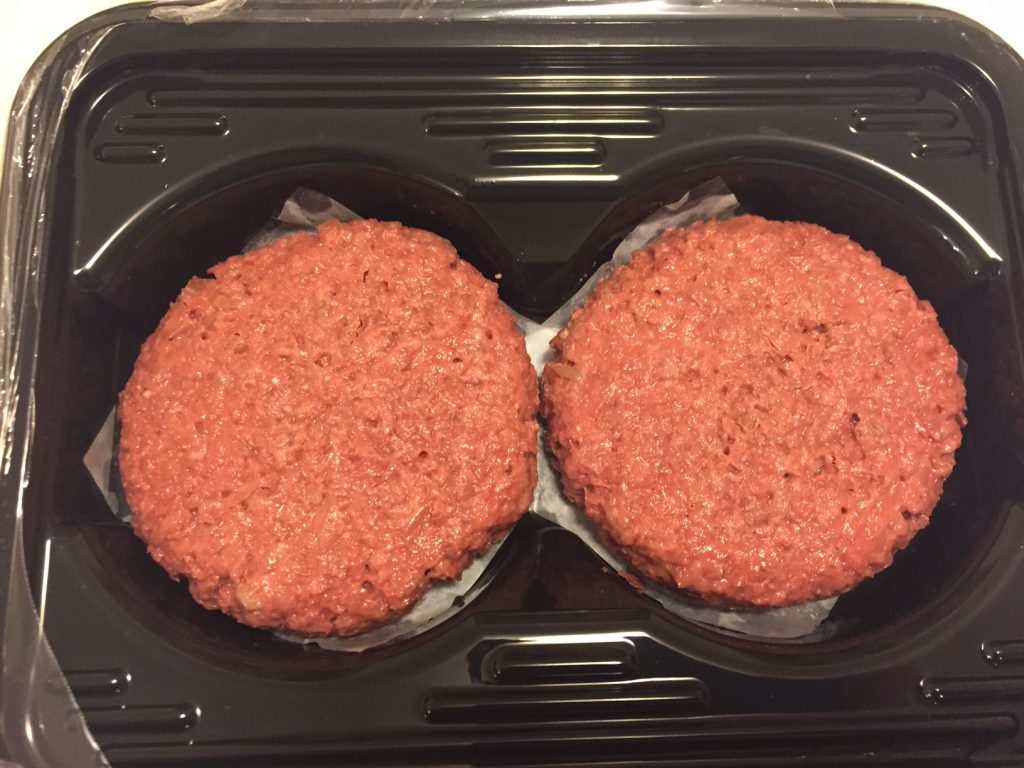 We fried up the burgers the same day. They looked very realistic as they change from red to brown and release oils/juices. They even smell like meat, which was off-putting to me personally. The texture was definitely like meat, and it even "bleeds" a little beet-colored juice.
The kids and my husband LOVED them. I was less excited about them. They tasted good, it was just that I have an aversion to meat, and they were just too realistic. I guess that would be a positive endorsement to most.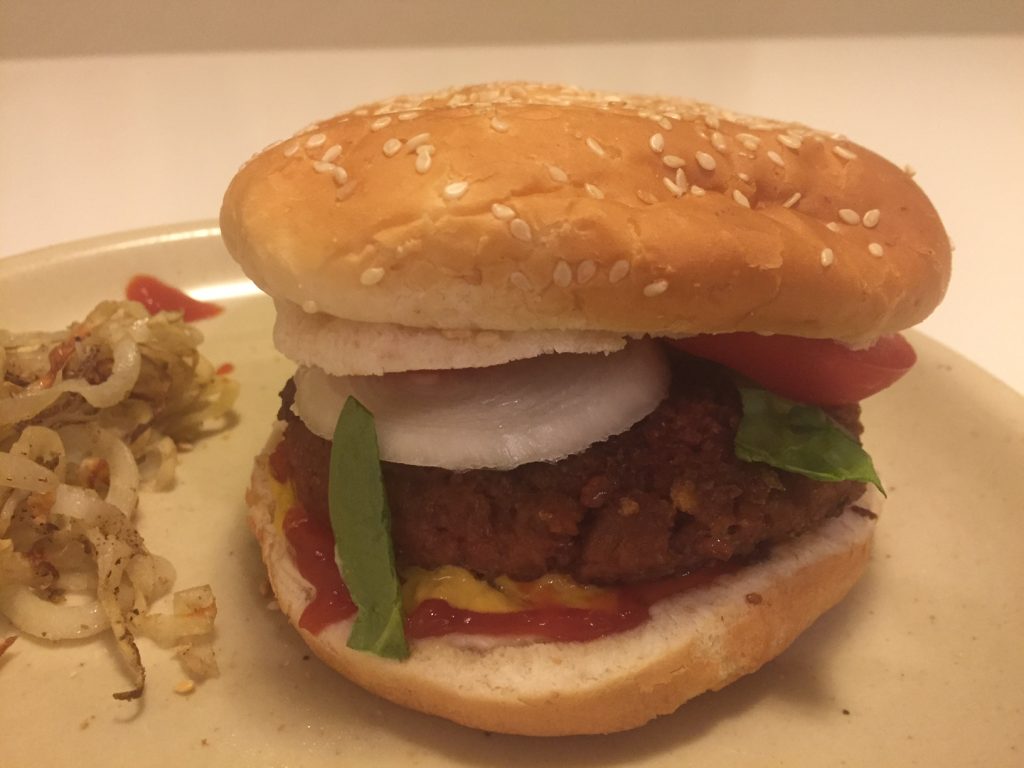 Their main ingredient is pea protein, with no soy, GMOs or gluten! 20 g of protein for each patty, zero cholesterol. Also, kids love them.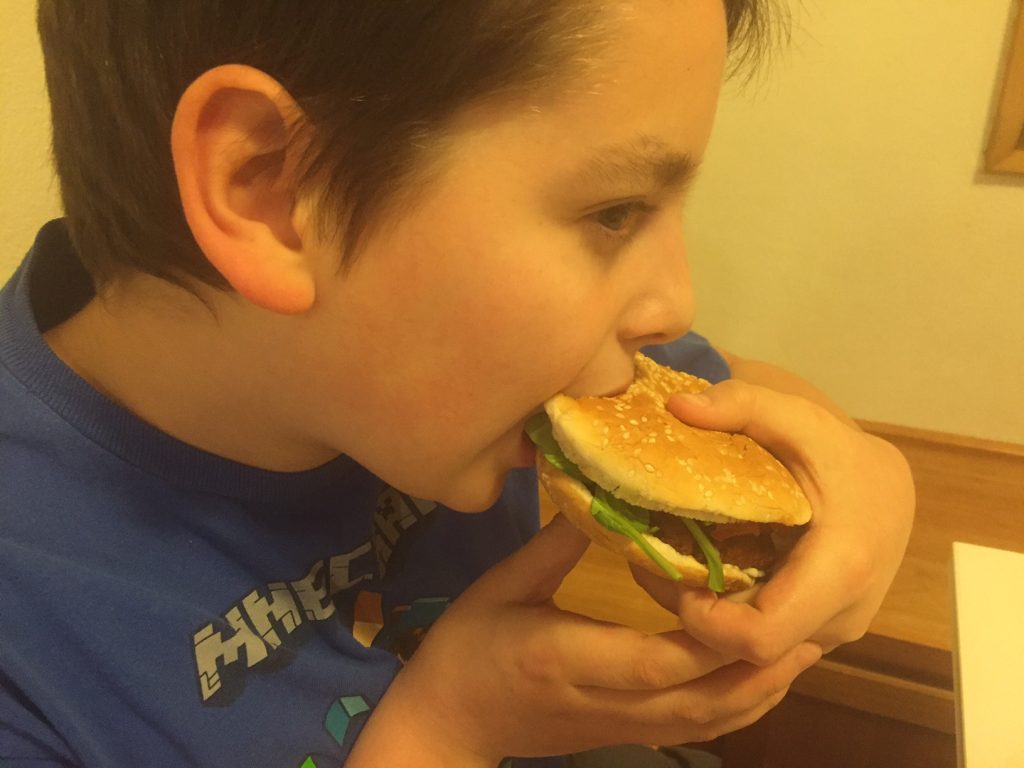 It's exciting to see the market expand for these new products. Looking forward to trying more in the future, especially the seafood substitutes. Like this shrimp which is made of natural ingredients and can also appeal to those with allergies.
The future is plant-based!
---