Easy Veg Meal Plan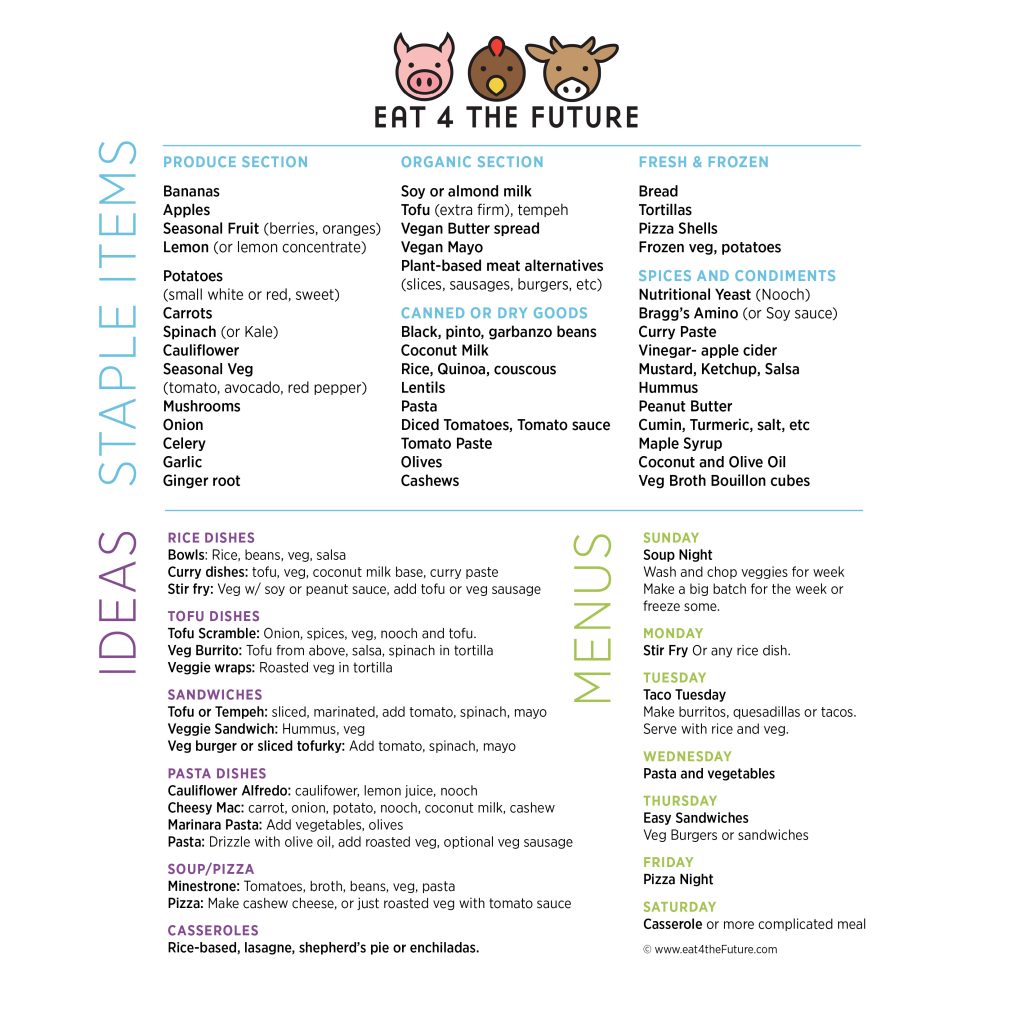 Let's face it, we all can use help deciding what to make every day. The more you choose healthy whole foods, the more you cook from scratch. I created this guide that our family loosely follows based on the food we eat every week. I've included the basic items from which I can usually create a meal (usually within about 30 minutes max).
I'll continue to refine this, and make some instructions for the dishes that I just make without a specific recipe. For example, just roasting vegetables, and using those in a wrap.
Please let me know your "go-to" recipes that don't require a big trip to the store or more than 30 minutes or so. One of my favorite sources for these types of meals is Minimalist Baker.
Rice Dishes
Tofu and Sandwiches
Tempeh Bacon
(I regularly make this without smoke flavoring)
Pasta
Pizza
Soup
Casserole
---