Vegan Pizzas!
Is there anyone who doesn't love pizza? With all the different crusts and toppings, there is something for everyone. However, one of the main components is usually cheese.
Vegans, lactose-intolerant, and those who just want a lower-fat option finally have some great options.
In Portland we are lucky enough to have a vegan option in many of our traditional pizza places. Most of them use a soy-based cheese. I saw a neighborhood place just added this delicious sounding combo: Arugula/Pumpkin Seed pesto, Meyer Lemon, and Cashew "Ricotta".
Since we were having guests over, I wanted to make a pizza that was delicious enough to make the missing cheese portion irrelevant.
Last week, I ordered pizza from Hot Lips Pizza, who has three different options. One of them had a squash base with vegetables and hazelnuts. It was quite good, and I thought I could try to make that myself.
Apparently, I am not the only fan. Minimalist Baker is also located in Portland, and has her own recipe based on the Hot Lips Pizza.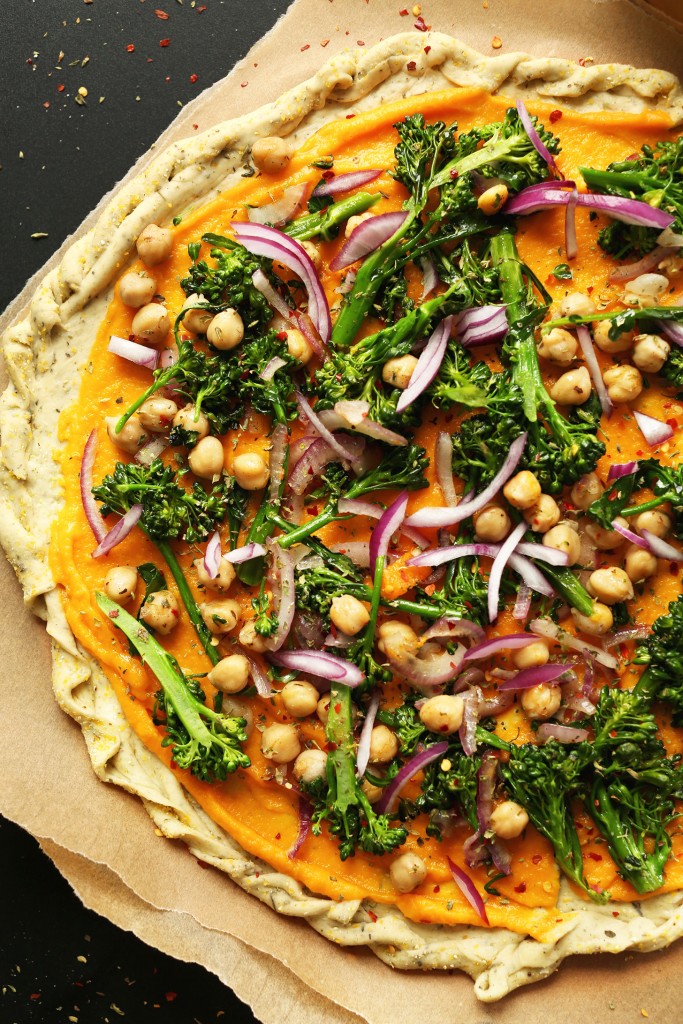 Just to cover my bases and have two options, I also made a recipe from Forks over Knives that looked tasty to me! It uses creamed spinach and tofu as a base.

I tried making my pizzas with both store-bought Boboli crust, and a fresh pizza dough (purchased from the store). The fresh pizza dough was actually the much better option- only about $3.25 and locally made, it was much better and cheaper.
Both pizzas were pretty easy to make. The butternut one required roasting the squash first, and cooking some of the veg.
For our omnivore guests, the spinach pizza was actually the favorite option. The kids were not a fan of the butternut pizza. I'm going to try making some different options, maybe with a nut-based cheese, and experimenting with toppings on these pizzas. You'll have to trust me… my pizzas looked exactly like these photos. (-;
---