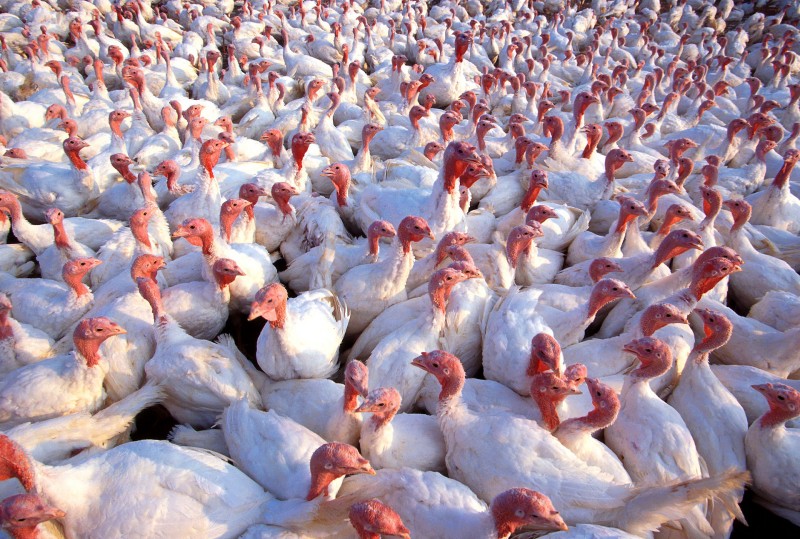 We hear this expression used instead of Happy Thanksgiving often. The unfortunate turkey has been cast as the star of this annual feast of giving thanks, and gathering with friends and family.
Although I have only been eating a plant-based diet since March 2012, I have never made my own turkey, and now it looks like I never will. It always seemed like a scary thing involving frozen items thawing, innards, and long baking times. While it may seem impossible to imagine a holiday table without a big turkey carcass as the centerpiece, my favorite part of the meal has always been the side dishes, especially my mom's stuffing that has nuts and dried fruit!
The main variety of turkey eaten in the US is a domesticated breed called the broad-breasted white. The average live weight of federally inspected turkeys has nearly doubled in the past 50 years, and the time it takes for a turkey to reach market weight has halved.
46 million birds will die just for Thanksgiving dinner. They are killed at only 18 weeks old, and are overly huge since the breast meat is preferred. In personality, turkeys are intelligent and sensitive animals that are highly social. They create lasting social bonds with each other and are very affectionate; rather similar to dogs.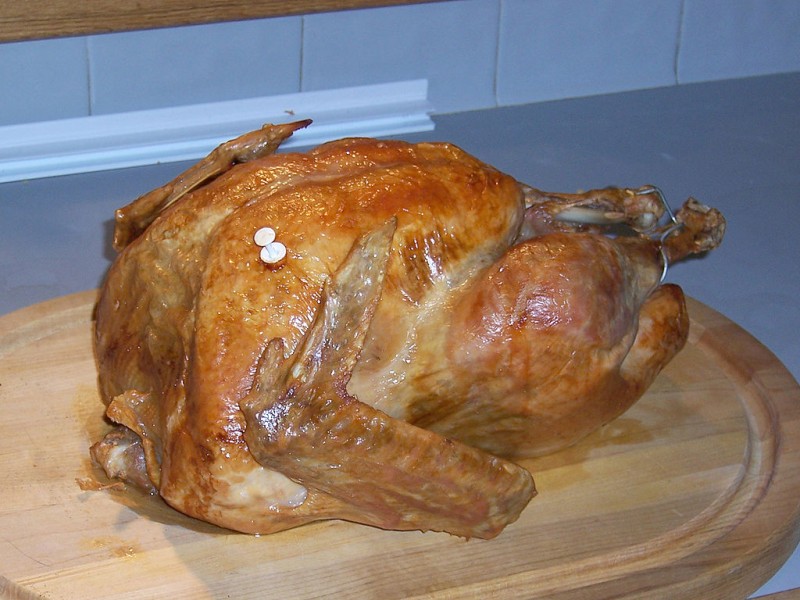 Many of these animals suffer needlessly as a result of being super-sized by factory farming methods, as we buy excessively large animals to impress our guests. Americans throw away about 35 percent of edible turkey meat each year. So most people are buying turkeys 1/3 larger than they will even eat.
Considering this, you have several options besides just blindly following tradition.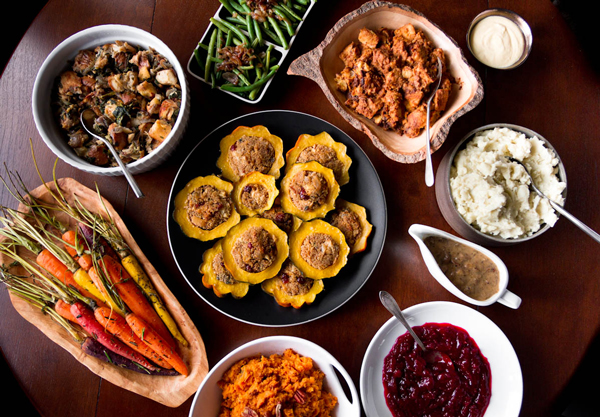 1. My favorite: Make a true harvest dinner, like this delicious spread. Most of the traditional side dishes can be made without animal products, use vegetable broth instead of chicken broth for example.
2. Buy a turkey substitute like a Tofurky or make your own!
3. Keep in mind the treatment of the animal by understanding labels. It is more expensive to worry about these things because the animal has been allowed to grow naturally, and it is cheaper to raise animals with unhealthy food and space.
For some reason, with turkeys, a single bird is eaten per family (rather than just sliced off portions of a whole animal), which makes it seem more personal. I vote for keeping guilt off the plate entirely.
Plan ahead for a happy and compassionate Thanksgiving for all!
---