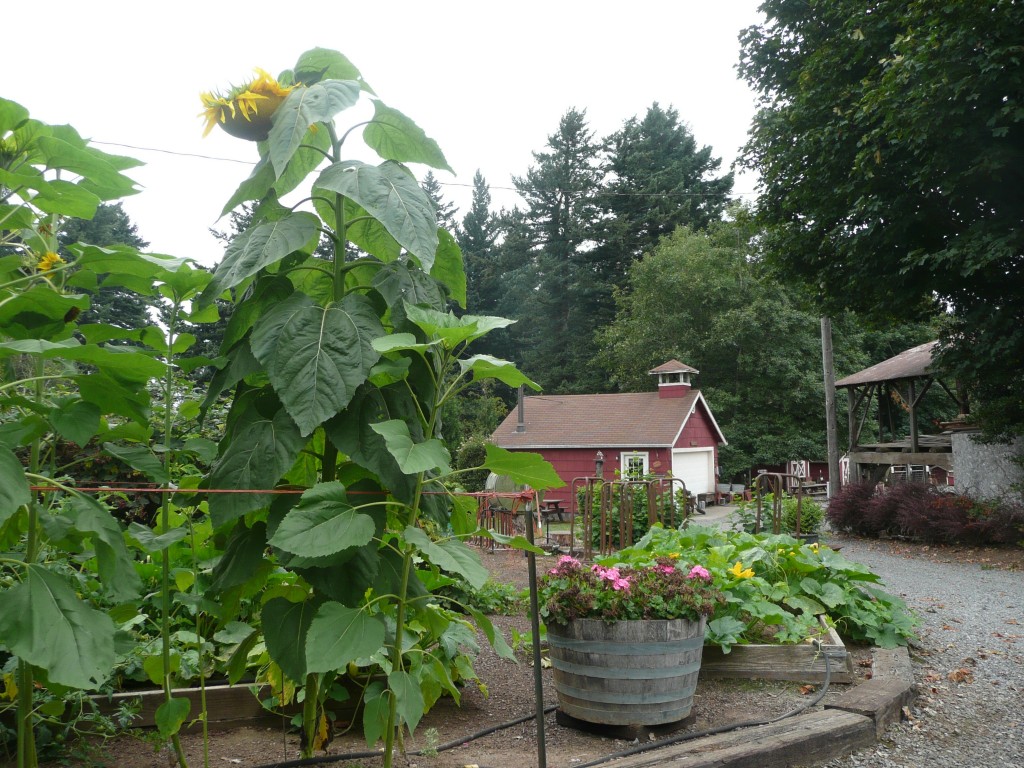 If you've been following our blog at all, you'll see we love animals. I've been wanting to write a post for awhile talking about Old McDonald's Farm. We've been going there a while! I found some photos from over 7 years ago in September 2008, when our family spent the night at the farm for my daughter's 6th birthday. The farm itself has been operating since about 1995.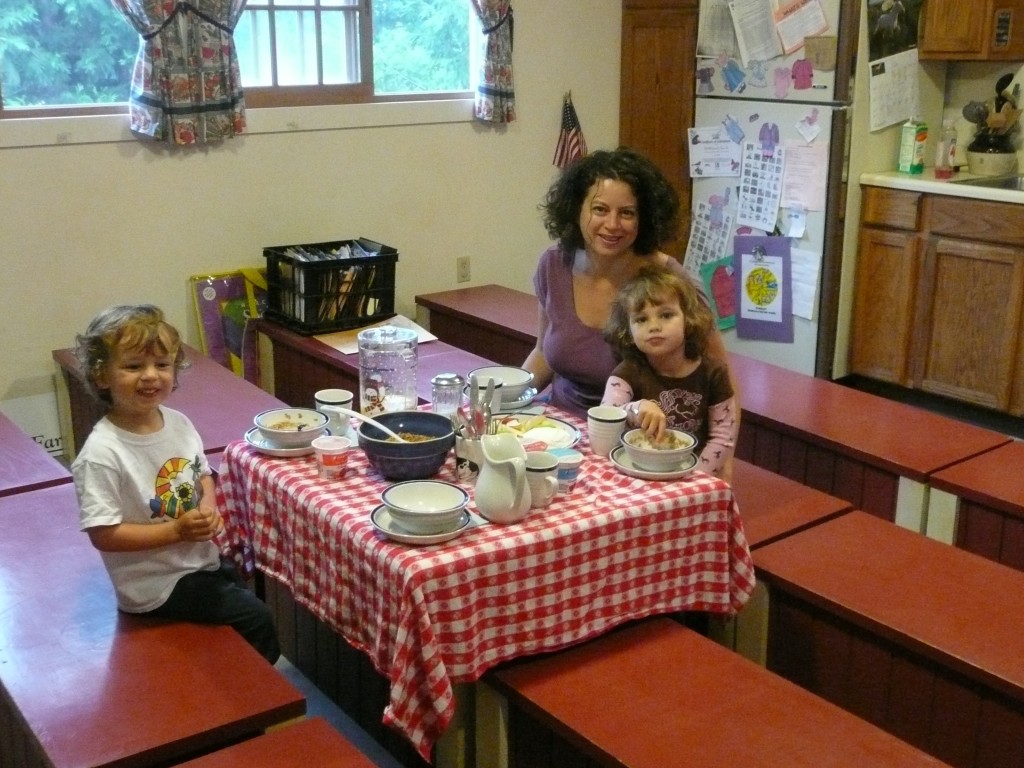 I love going out there on the weekends. It is located in a very scenic location in Corbett, about 30 minutes from downtown Portland, towards Multnomah Falls. Their website states: "Old McDonald's Farm is the only nonprofit organization in Oregon that effectively combines animals, agriculture, gardens and natural resources to provide an educational enrichment program for all children and including at-risk children and youth in a safe and secure farm setting."
Through the years, our animal-loving daughter has attended numerous summer camps. The director, Stephanie Rickert instructs the children with a strict but caring method to ensure safety for both the animals and the children. I'm personally quite amazed at the care and detail shown in every aspect of the farm. There are horses, a cow, a donkey, a pig, sheep, goats, ducks, rabbits, chickens, cats and dogs. Each animal has signs with information about them, their breed, and other facts. The children learn about the animals, and are involved in interacting and actually working on the farm. There is a bus option which makes it more convenient, and at the end of each week the parents watch the kids present what they have learned. You can see the pride the children have in showing their family and friends around the farm and showing them the animals.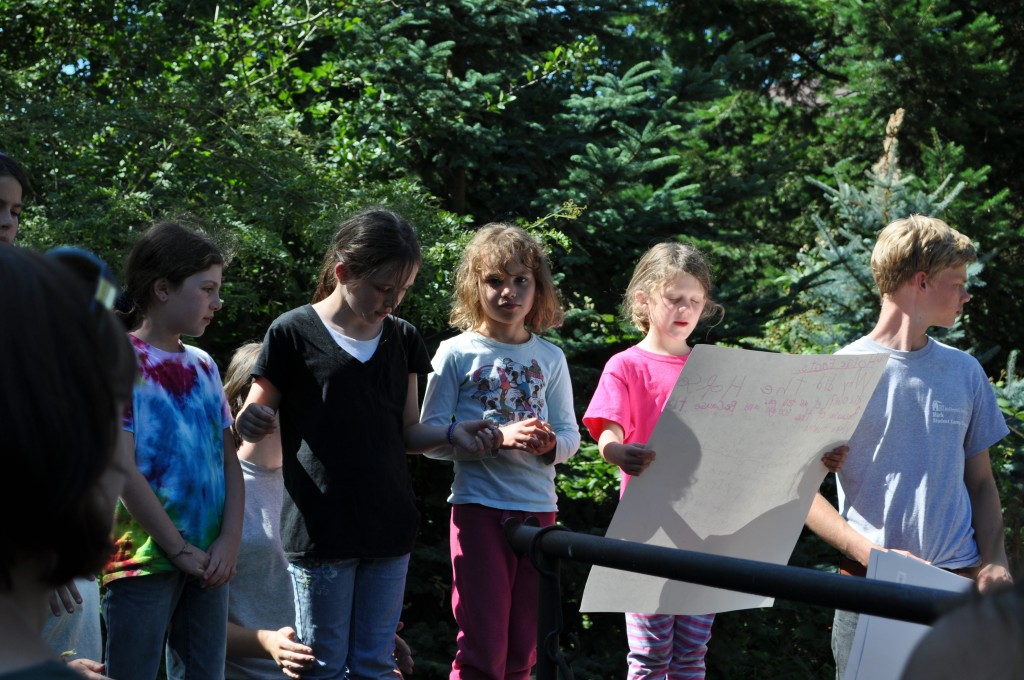 Last year, my daughter was able to graduate from being a camper to a "grey shirt" (student summer helper). This promotion gave her the responsibility and confidence that she needed. The training for the beginning helpers is a lot of work for Stephanie and her senior helpers. I really appreciated that she was allowed to become a helper, even though she had a lot of work to do before she could actually be helpful.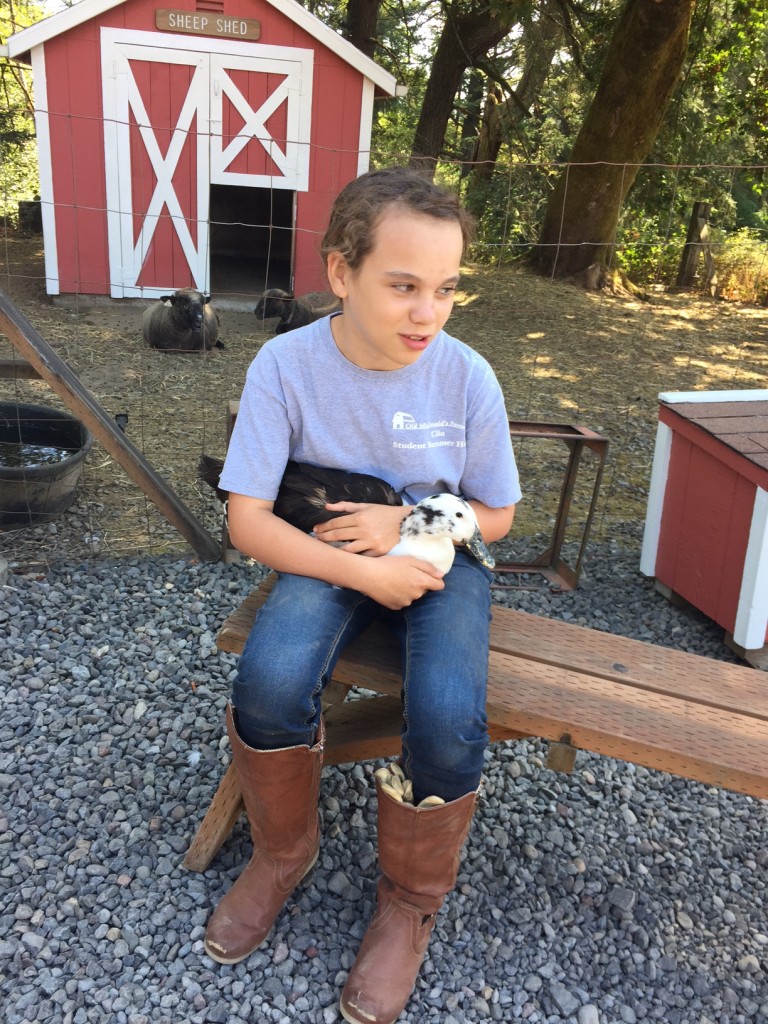 As parents, we can see that her love of animals may be her career path and have encouraged her involvement at OMF. We couldn't wait until next summer to continue working at the farm, and have been volunteering a couple times a month to feed all the animals. We've helped at the Pumpkin Pick in October, and next weekend will help at their annual Christmas Tea, December 5th and 6th.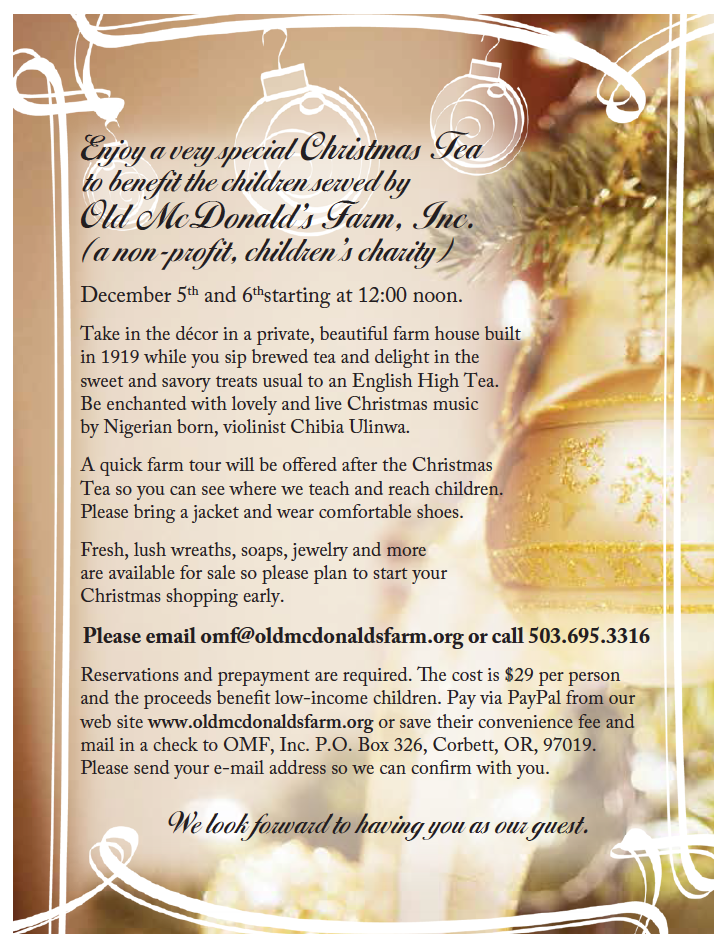 We're also looking at ways we can spread the word about this amazing farm so that other children can experience it. Last year, our daughter's 6th grade class really enjoyed their day visit. Stephanie has so much experience with children, and can tailor the visit to suit each age group. She works with a wide variety of children with varying needs.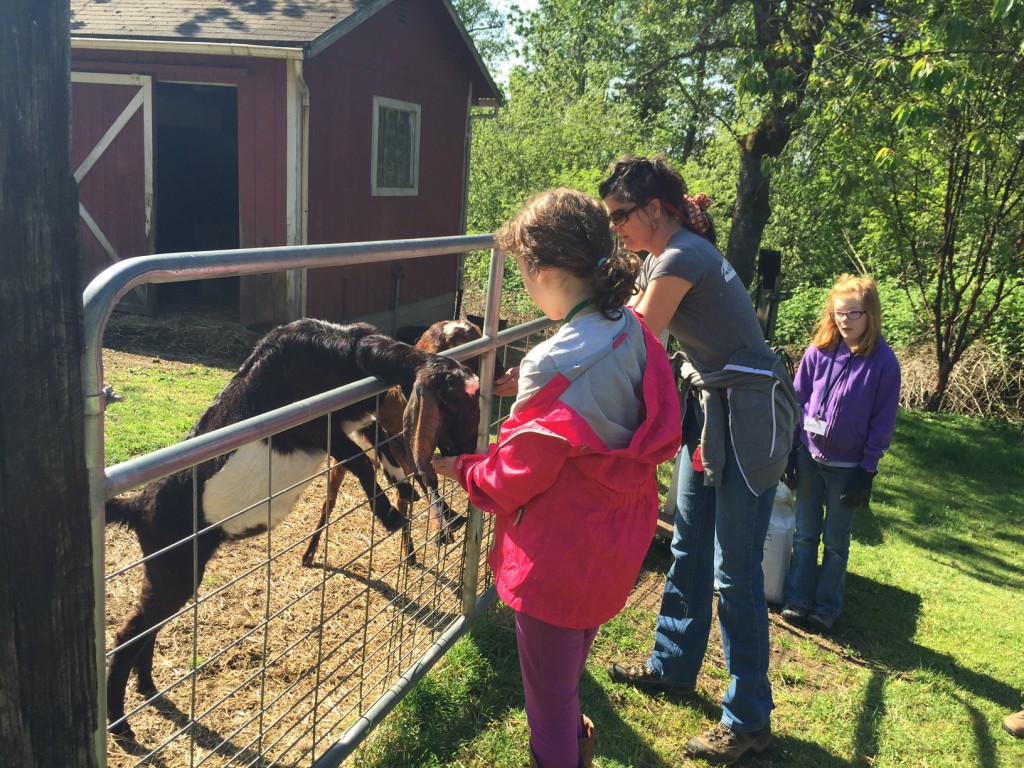 The reason I volunteer my time there are because I believe it is very important that children can have a place like this to learn and interact with animals, and because Stephanie cares about every child. She doesn't seem to mind if it will take her more time and effort to help the kids with special needs, in fact she opens her arms willingly to them.
I have learned quite a few things through my experiences feeding the 30+ animals. Some may be fairly obvious—running a farm is hard work! All I have to do is feed the animals (and even that part is still quite difficult for me since each animal has specific requirements and responsibilities). Stephanie does so much more including tending to all the buildings, making sure the animals' medical needs are met, keeping her bus running, making sure she has all their food and various supplies, taking care of all the administration, planning events, coordinating her helpers, and so many more details I can't even imagine. It is expensive, yet she charges much less than most summer programs because she wants it to be as affordable as possible.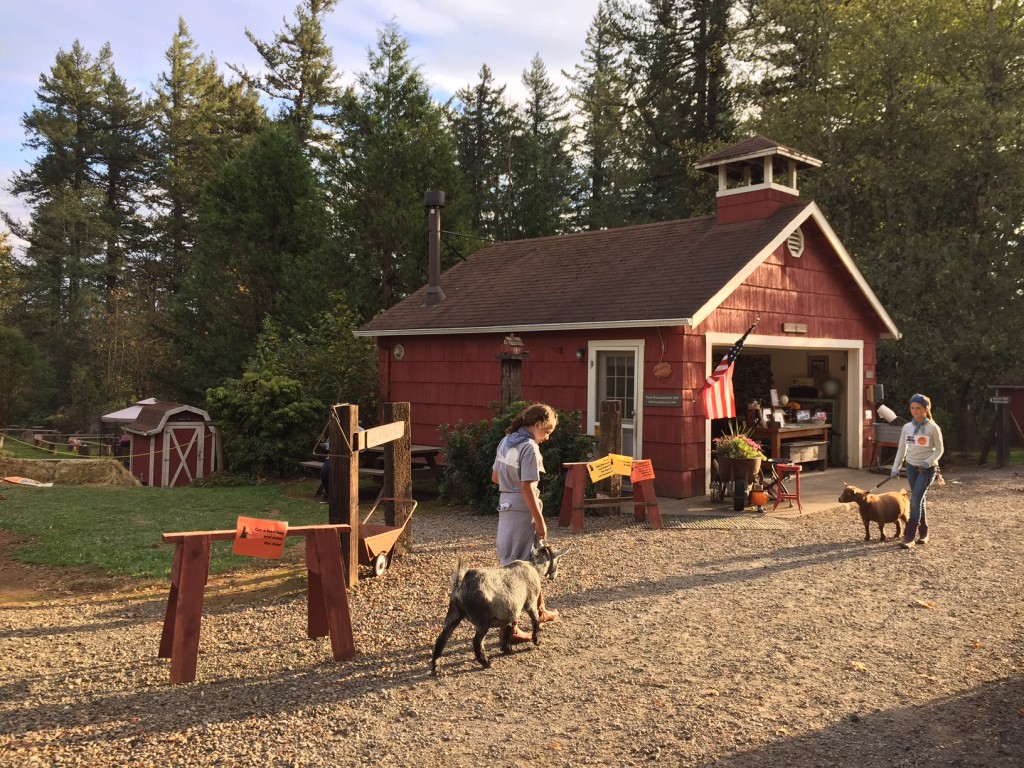 I'm happy to do what I can so Stephanie can keep Old McDonald's Farm going, and get kids to come visit. The Pumpkin Pick and Holiday Tea would be a great time to come see the farm during their slower season, but look at their website to see the opportunities for school field trips, horse riding, camps and more.
This special farm that fosters education and a connection to animals is important, therapeutic, and is a rare and unique opportunity that needs to have support.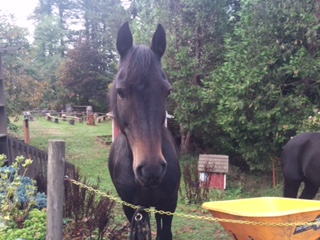 ---