Thanksgiving taste tests- part 1! Trader Joe's Turkey-less roast
This year my parents surprised me with the news that there won't be a turkey on the table this year.
I'm thrilled that they decided this on their own. My mom told me she read the last blog post and agreed with it, but she had also been just going along with a turkey for years just as tradition. I think it was kind of a pain for her to deal with as well.
She has an amazing repertoire of side dishes that I really can't replicate (or don't want to try), so I was thinking of making or bringing something to replace the turkey portion.
I definitely don't want to bring something that is not tasty, so we are doing some advance taste tests. Ideally, I would like to do the taste test with omnivores since I think our taste buds have changed from not eating meat for a few years.
Tonight I made the Trader Joe's Turkey-less roast which I picked up for $10. It includes gravy and has a nice breadcrumb coating with stuffing inside. On the photo, the turkey meat looks pretty realistic.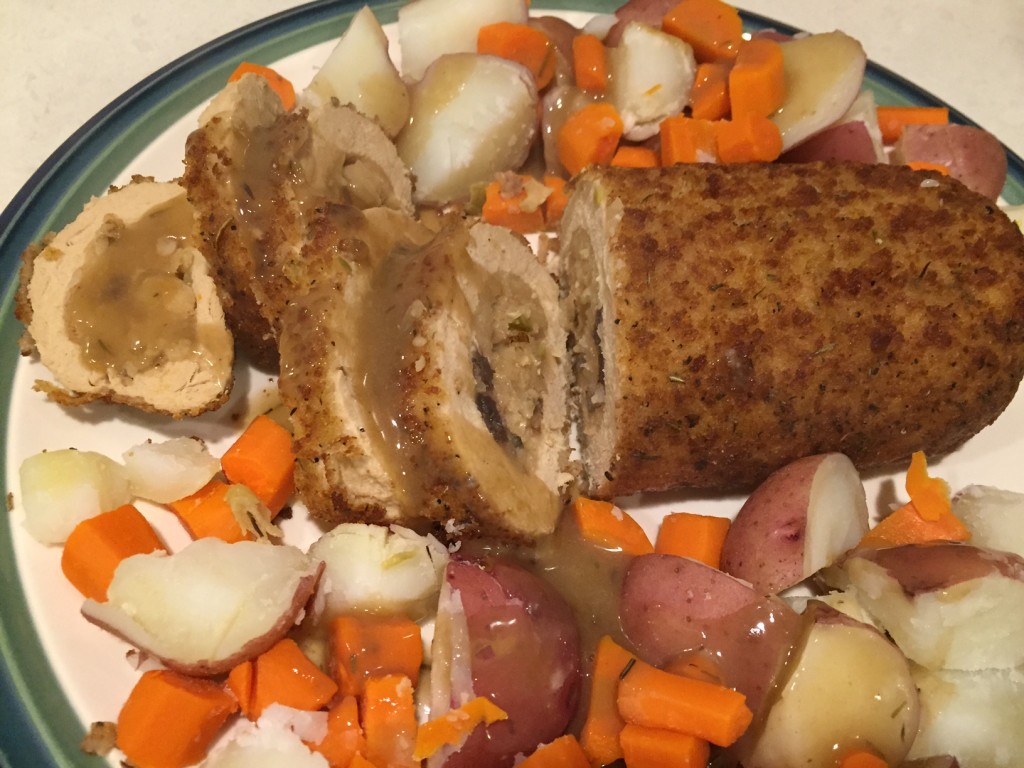 First of all my son wouldn't stop tasting the gravy it came with. It was very savory with herbs, quite good. I baked the roast covered for 25 minutes, then uncovered for 20 more minutes. It came out with crust nice and crispy and browned.
I served it with some boiled potatoes and carrots.
Now for the reviews: The kids freaked out! This might mean that we haven't been making amazing dinners recently, but even the picky girl was crazy about it. It was supposed to serve 6, but there wasn't a morsel left. The kids went over the top with their praise, "Tastes like angels made it!" "Mom, can we have this every night? Will you buy 1,000 of these". I think you can sense the adoration in how G is tenderly cradling the box.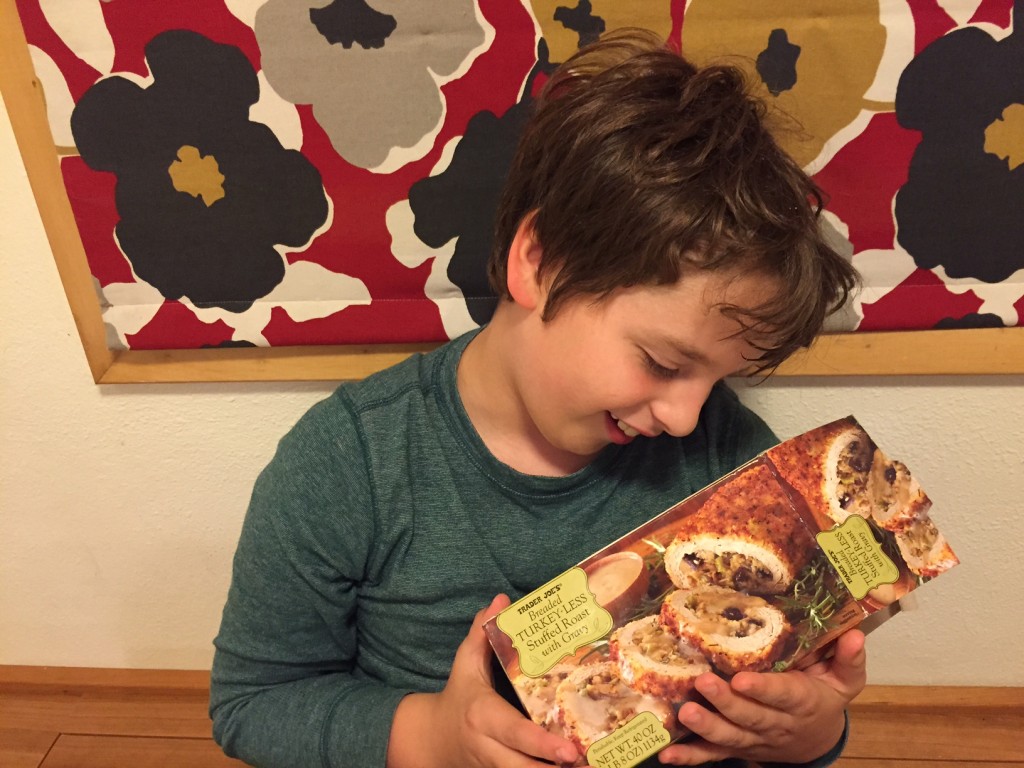 Jonathan and I really liked it too, and I think it would be a worthwhile investment to have for your vegetarian friends. It tastes really good hot, never had a chance to see how it would taste cold. I think this one will be a tough one to beat!
---