Thanksgiving taste tests- part 2, the classic Tofurky roast
It sounded like a great idea to try out a lot of vegan meats at the time. However, after eating the first one… I didn't feel like eating a lot more. Not only was that one very good, but it completely filled whatever vegan meat roast desire I may have been wanting to satisfy.
How many meat eaters really feel like eating a turkey every week? Anyway, if you are interested in different options: here is a list I found. It includes my choices, but with better photos.
I have tried two from the list, and was planning to try the Field Roast version too. However, it costs $19.99 at Whole Foods- on sale. At this same store, they are selling young heritage turkeys for that same price. Making this animal's life worth so little, and make the vegan option so expensive is just out of whack. I think this will change in the future as demand for veg options continues to rise.
So, here is my review on Tofurky roast. Aesthetically, it was not as appealing looking at first, but I put it in my fancy roasting dish basted in olive oil and soy sauce and baked it for 1 hour, 20 minutes. It came out looking better with a few grill marks. It didn't slice that well, but everyone said they liked it. Was it bad? No. I just preferred the Trader Joe's version with the crust, with delicious gravy included.
For our actual Thanksgiving, I might try making my own or will bring the TJ one. Will keep you posted.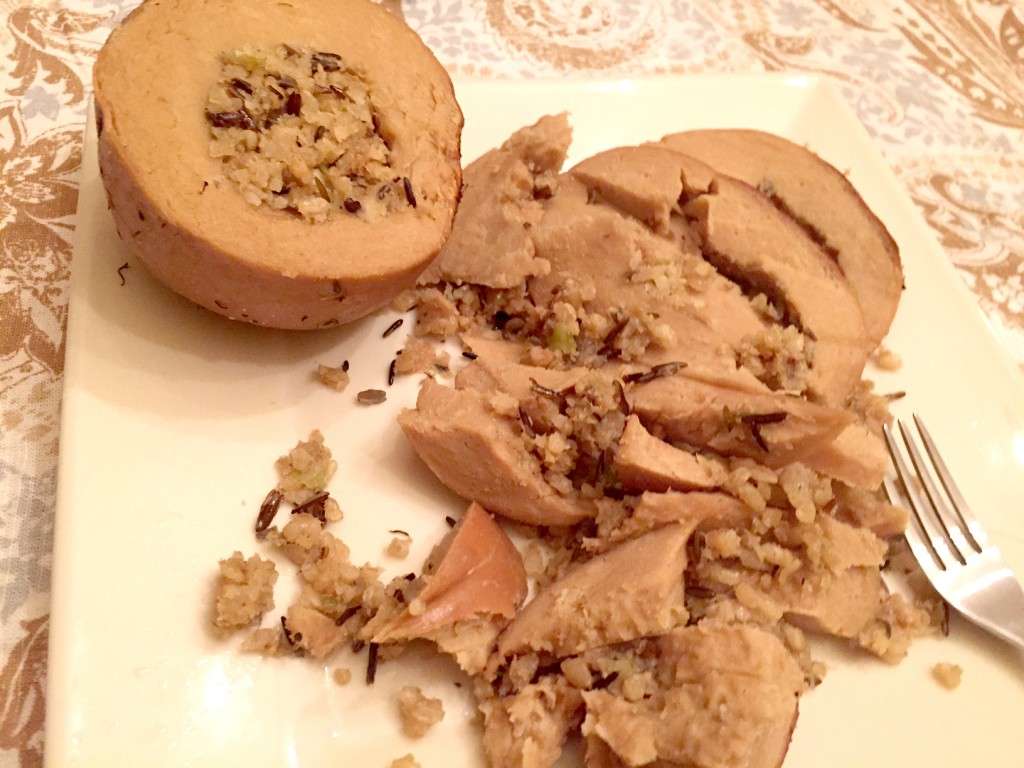 ---