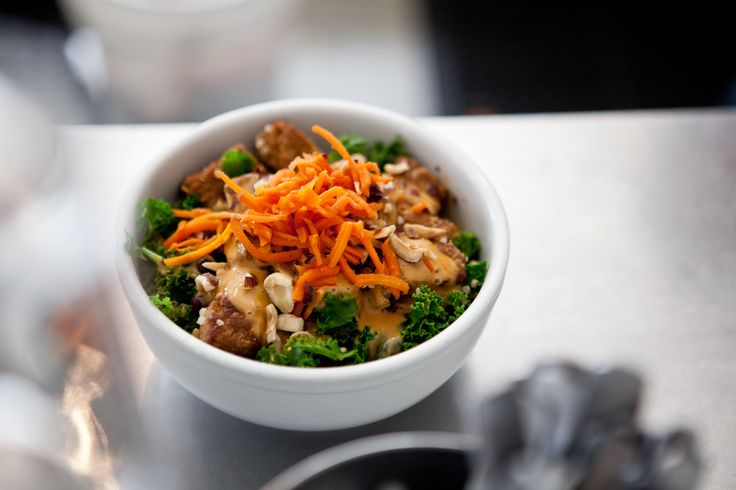 It has been over 2 years since I posted restaurant recommendations and there have been many new additions. Here is an updated list of some of my favorites (and only one that I haven't tried). I know I am missing a lot because I keep sticking to my favorites. Please let me know which ones you like and I can add them to the list!
AND Café– This small restaurant on Burnside boasts a great brunch menu! It has always been busy. Unfortunately, I couldn't get their website menu to work (maybe they could use my design services!) but it is definitely worth visiting.
Blossoming Lotus– This tiny little restaurant off Broadway on 15th in Irvington has fresh, delicious vegan food (both raw and cooked) beautifully presented. Lunch is the best. Can get crowded, put your name on the list and get there early. My favorite: The bibimbap bowl! I really like their nachos and pizza, and beet salad. If you want an introduction to "raw" food, this will make you love it.
Canteen– LOVE! This casual little boxy place on 28th and Stark has amazing juices and bowls. My favorite is the Portland Bowl. Their quinoa confetti salad is amazing too. If I could just figure out their sauces, I might start cooking again. My mom likes me to take her here and she gets the Southern Bowl which I believe could fool most meat-eaters, and she marvels at the plethora of tattoos of all the clientele and staff.
Farm Spirit– I have not been here yet, but it is prix fixé 14 course vegan menu, with top chefs. I will report back once I have tried it, but it also has been chosen a top new restaurant. This is quite a feat in meat-loving Portland with so many new restaurants.
Harlow– This is a sister restaurant to Prasad. It has a great location on Hawthorne Avenue. At first I was a little put off by the long line to order and that the tables could be rather scarce at busy times. But, then I tried their food. It was so good! I just make sure to go at either a slower time, or just be patient. I have heard their brunch is amazing. My favorite is the Adobe Bowl. I am sure I would have more favorites, but I keep ordering that one. If only I could learn the secret of their delicious smoky tempeh.
Harvest at the Bindery– This is a cool new "rustic chic" restaurant on Sandy in NE with delicious vegan menu that everyone will love. In fact, it was a 2015 Best New Restaurant pick from Travel Portland (along with my next pick). I've eaten there at least three times, each time was delicious. My favorite is the Trumpet Mushroom platter. The cornbread with hazelnut butter that they give you before your meal would also qualify as my favorite.
Next Level Burger– I have already written a whole post on them. I was that excited about a vegan fast food restaurant. The kids LOVE this place. Next time I go, I am definitely trying a salad. Last time we went, my daughter had their grilled cheese sandwich with tomato soup, there is more than just burgers here.
Paradox Café– This place (and logo) looks like it has been around since the 70s. Located on funky Belmont Street, it has a diner feel. My daughter always gets their special Mac n' Cheese with garlic, and I usually get the tempeh sandwich or Belmont Bundle. This would be a good place to get a Vegan Benedict. The kids are really into their food but it is not my top choice. Last time I went, they did not take credit cards.
Portabello– Only have been here once, but it was pretty divine. A little spot on Division near 11th that you really should make reservations for. Otherwise, get there early to get a table or it will be an hour wait. There is a beer place next door, so you could hang out. We went there for date night and I can't remember specifically what we ordered, but it was amazing. Seeing how busy these places are, I am surprised there aren't more of them!
Sweet Hereafter– This funky bar on Belmont is worth going to strictly for their signature cocktail served in a mason jar. They have some yummy bistro food like a tofu bahn mi, and really good buffalo "chicken" sandwich made of soy curls. If you want to go the healthy route, there are bowls too. It is a mix of hipsters and not-so-hipsters (like myself). It's not a romantic, talking type of bar- the music is really loud and you've got table mates, but I do like their drinks! You can't beat their signature drink served in a big mason jar.
The Sudra– Indian food always has great vegan options., but this place is ALL vegan. They have a great Happy Hour where we were able to try a wide variety of their dishes. All of them were very good, with an inventive drink menu. Patio seating on 23rd and Glisan.
Veggie Grill– So, I don't actually eat in downtown Portland much. I like staying on the Eastside. I've been to the Veggie Grill a few times, and have found it to be a good fast-food chain restaurant. It wouldn't be a good choice for a date night, but it has a lot of plant-meat options for those craving burgers, as well as huge, yummy kale salads.
Vita Café– This is a great, inexpensive place to go when you are in a mixed group with omnivores. They have mostly veg options and kids eat free from 5-7pm for only $1. They have a nice drink menu, and serve a lot of comfort foods like "chicken-fried steak" made with tempeh. It has a nice location on Alberta Street.
---