My new signature fudge recipe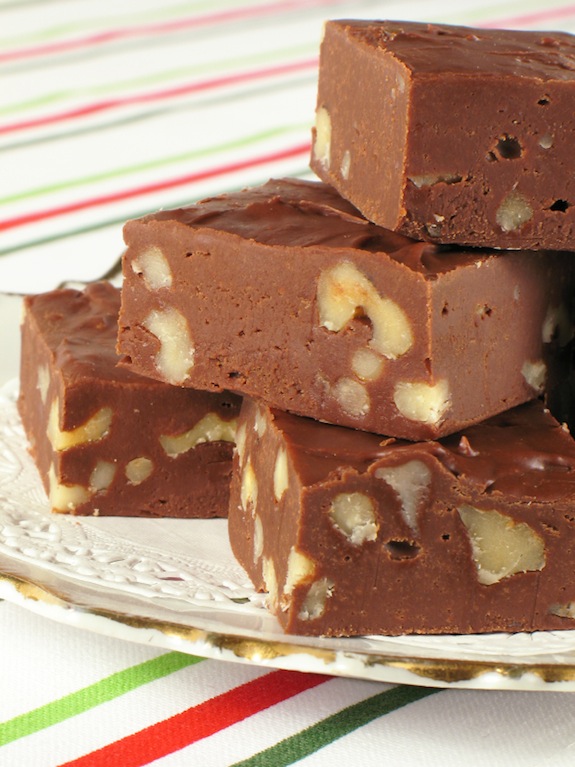 So, I haven't posted for awhile since we were in Hawaii for about a week, and then the holidays. A lot to catch up on.
But first, I need to post a recipe. We went to an after-holiday party tonight (such a great concept), and I needed to bring something to share. We haven't done a lot of grocery shopping since our trip, and family was in town, so there wasn't time to plan and cook anything elaborate. Pinterest to the rescue. I found this delicious recipe that only needed a few ingredients and was very easy.
I got more compliments on this dessert than I ever have before. A few people asked for the recipe, so here it is:
Perfect Raw Vegan Fudge Recipe
Ingredients:
1/2 cup coconut oil
1/2 cup cacao powder
1/2 cup maple syrup
1 teaspoon vanilla extract
1/2 cup chopped walnuts
You do need to freeze it, so don't eat it straight out of the Vitamix like you will think about doing. I wasn't sure about just freezing it on a plate, but it worked out pretty well on parchment paper. My fudge looked a lot different than the photo- a very dark black color (and I left out the nuts). I used Hershey's Special Dark Cocoa which is the change that makes it my signature recipe. (-;
The recipe mentions adding dried fruit, peppermint extract, or coconut so you can play around with this and make it your own.
Hope you enjoy it!
---