January 11: The Seitan O' Greatness
Every once in a while I make seitan.  My husband likes the taste, and it sounds vaguely demonic. My favorite recipe is this one that is baked and tastes like a pepperoni log. So easy to make and packed with protein from vital wheat gluten and B12 from nutritional yeast. It is especially good in a sandwich with all the fixings!
I finished off the last of the Earth Balance Coconut Peanut Butter. It is pretty delicious, but I want to research the palm oil in it. I really try to avoid products with palm oil as it is present in so many products and is a major cause of deforestation. Earth Balance is a leader in having higher standards for responsible, sustainable palm oil. I hope so, because I would hate to give up their delicious butter spread!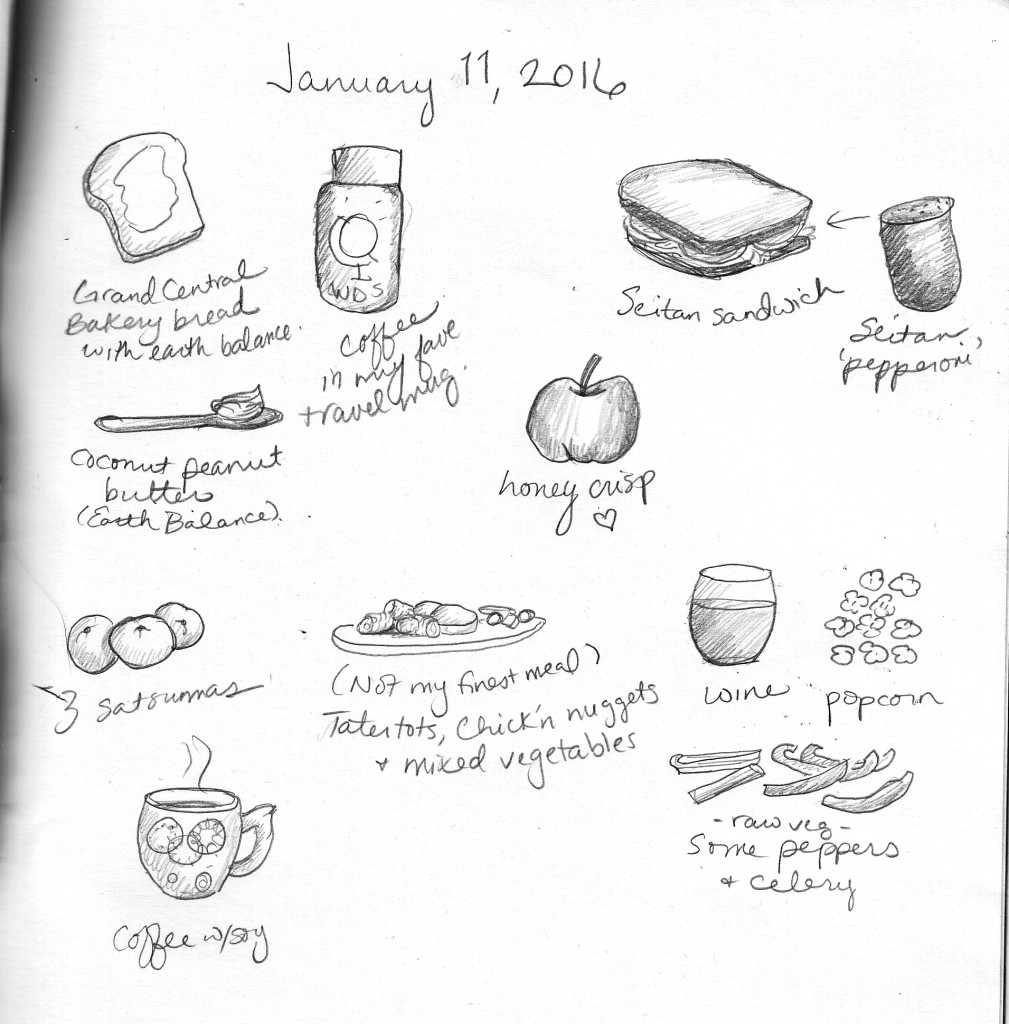 ---