Vegan Food & Beer Fest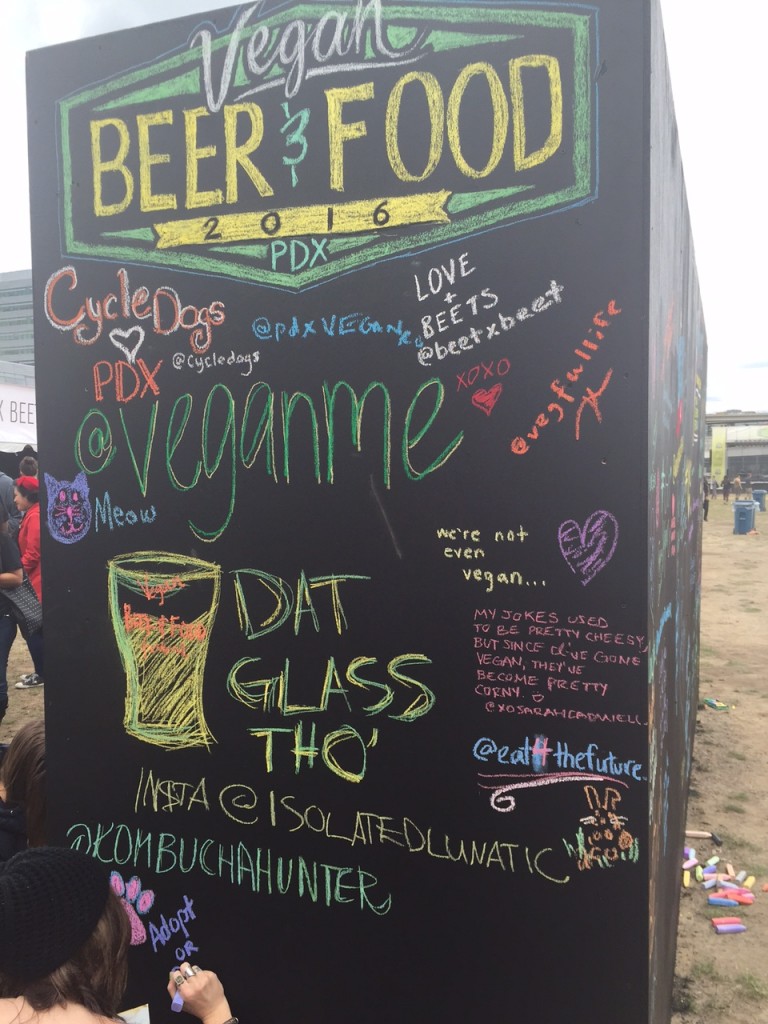 Last weekend was really busy with the Vegan Beer & Food Festival, and the Old McDonald's Open House on Saturday, then brunch with friends on Sunday. It was very fun and I love having a lot going on. However, the morning before the festival as I went to the bank for $ for the festival, two stores for items needed for the Open House, picked up 30 pounds (total) of cherries and apples from a "fruit and veggie" guy from Eastern WA, and our local CSA for leafy greens- all before 10:30am, it seemed a bit energetic.
Vegan Beer Fest started in LA, and this is their second time coming to Portland. They have music, vegan booths selling items, many food and drink booths (some from LA, some local).
Last year I had been very interested in going to the Vegan Beer Fest, but didn't end up going for a few reasons:
1) I couldn't find anyone interested in going with me. I think because of the word "Vegan". Really? It's BEER- vegan or not, these are local great beers.
2) Tickets were $45-65 to get in, and that includes drinks but not food.
3) I don't really like beer.
4) I don't really like hipsters- and that seemed to be the majority of the crowd based on photos.
So, you can see why spending $45 to go alone but be surrounded with hipsters and drink mostly kombucha didn't really appeal to me.
This year, I scored a half-price ticket early on, but then was invited by a printer friend who I work with to go as a VIP. Going early was really nice, since there weren't lines at any of the food and drink booths. Except one: Herbivorous Butcher, a brother/sister team from Minneapolis was there. It was the one food booth I was really set on trying, and we decided to go there first. They have been wildly successful, based on the press I have read making their homemade vegan meats and cheeses. They had two items they were selling: one was a couple of deep-fried chicken pieces in mashed potatoes with gravy, inside a waffle cone ($11). I also ordered their Korean beef jerky ($5). The owners were there, and they were actually very cute, nice hipsters.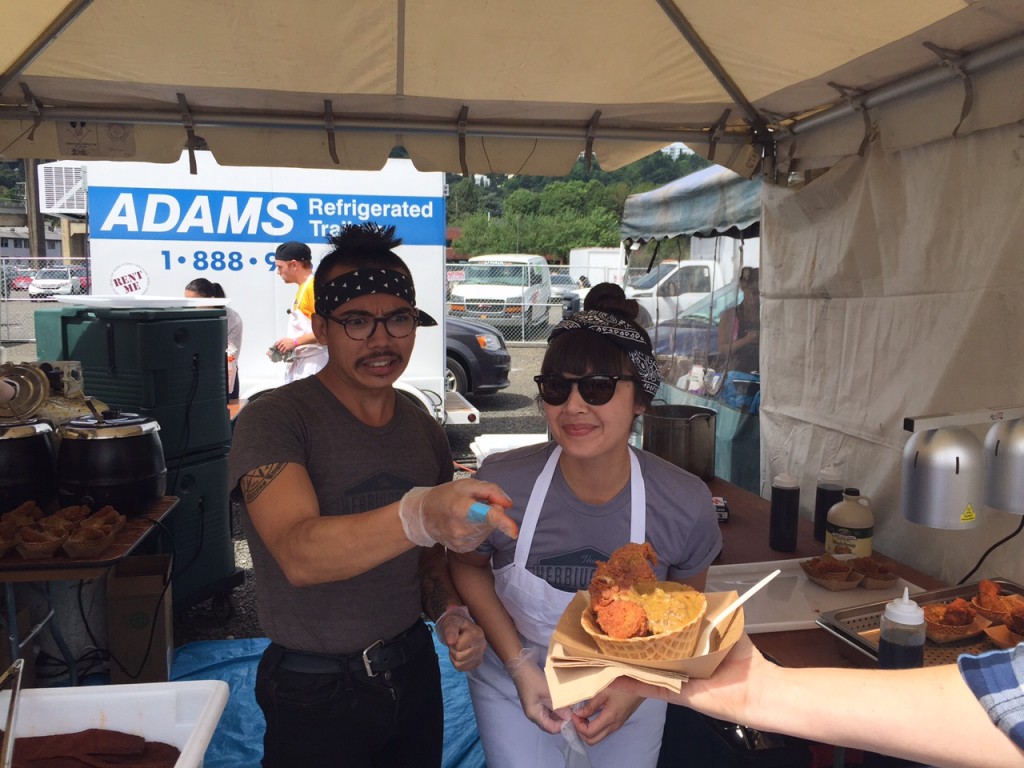 My friend has been vegetarian for over 20 years, so she has actually forgotten what meat tastes like. I don't think this seitan meat was exactly like meat, but it was delicious with the crispy, spicy breading and textures. We barely finished that, it was a lot of food. I saved the jerky for later.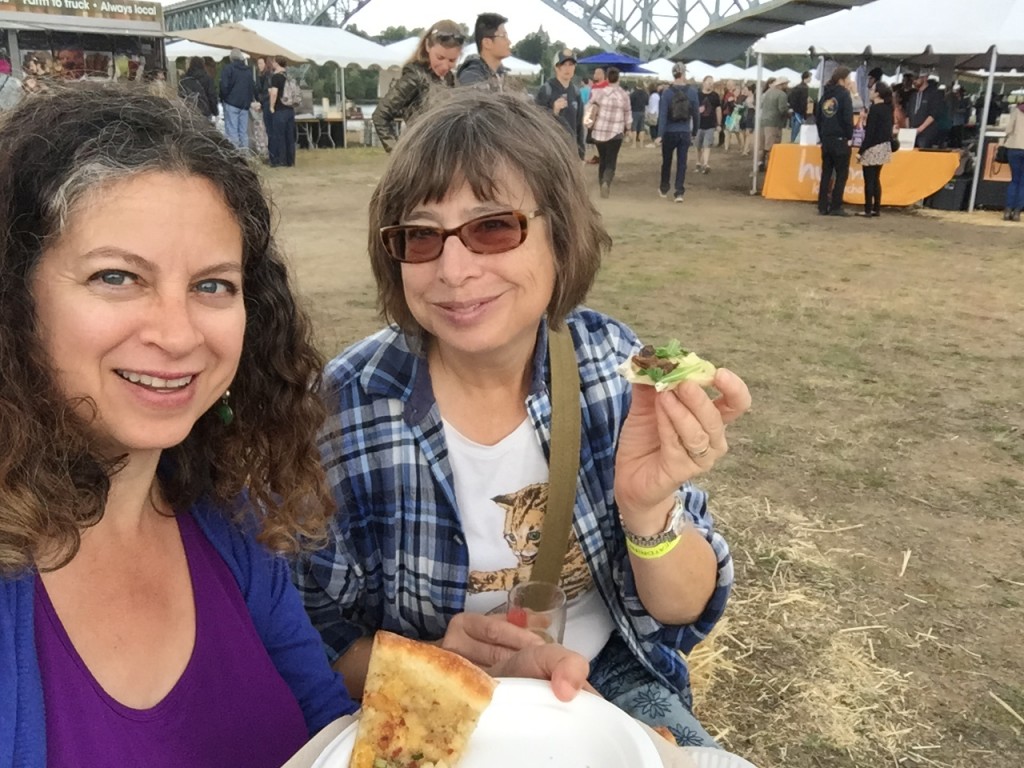 After that, well, I won't go into each beer, cider and kombucha we tasted for now- mostly because I lost my list. Oregonic Tonic stood out for me in the kombucha. I tasted a lot of delicious beers and ciders. There were many fruity options, which worked well for me. And the fact that the glass was only 3 oz, was really nice. We were given 20 beer coupons to get in (the kombucha and coffees are free), apparently I only had 9 beers and ciders, so my  illustration is actually off by three drinks.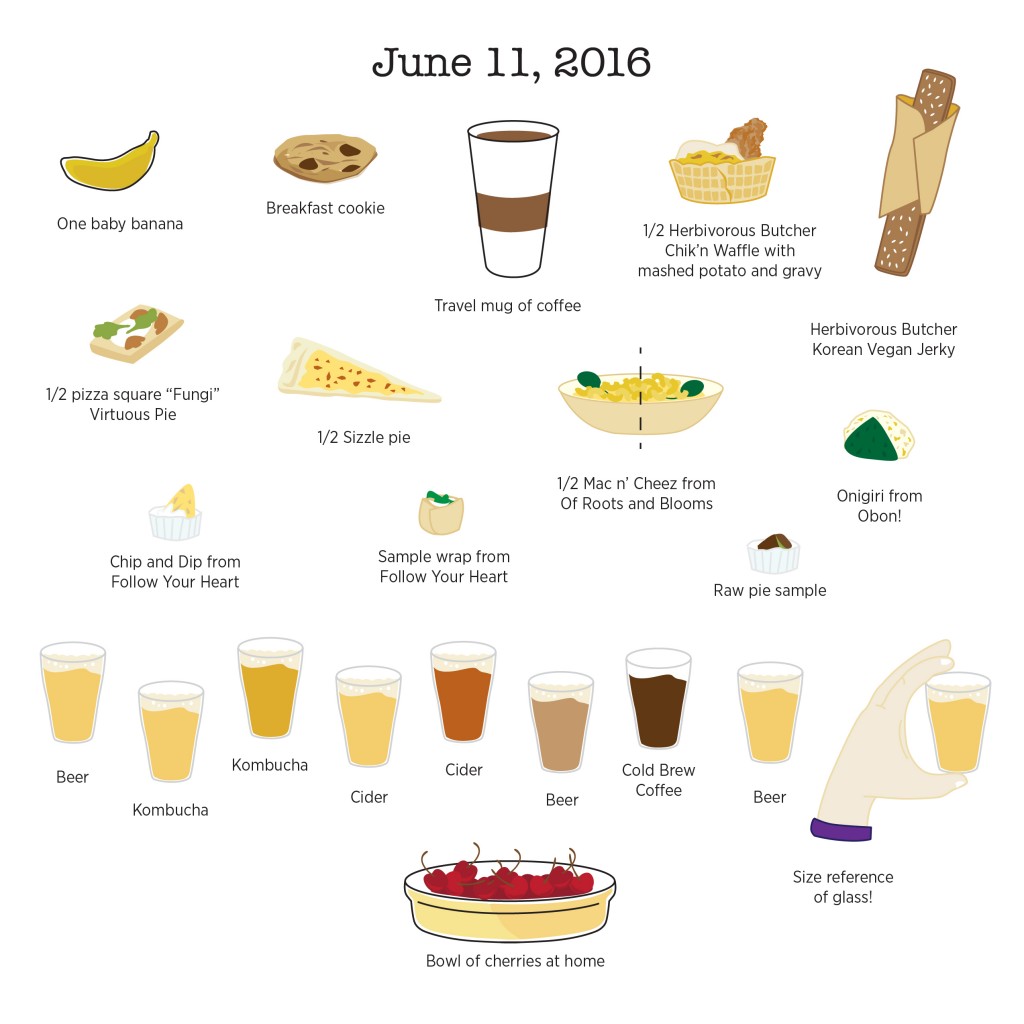 As for food, we split everything which really helped us be able to try more things. You can see everything we tried in the illustration.
My only regret is not being physically able to eat more- especially missing dessert. We left after only 3 hours, if we stayed longer, we could have eaten a lot more. There is only so much one can eat and drink in a few hours!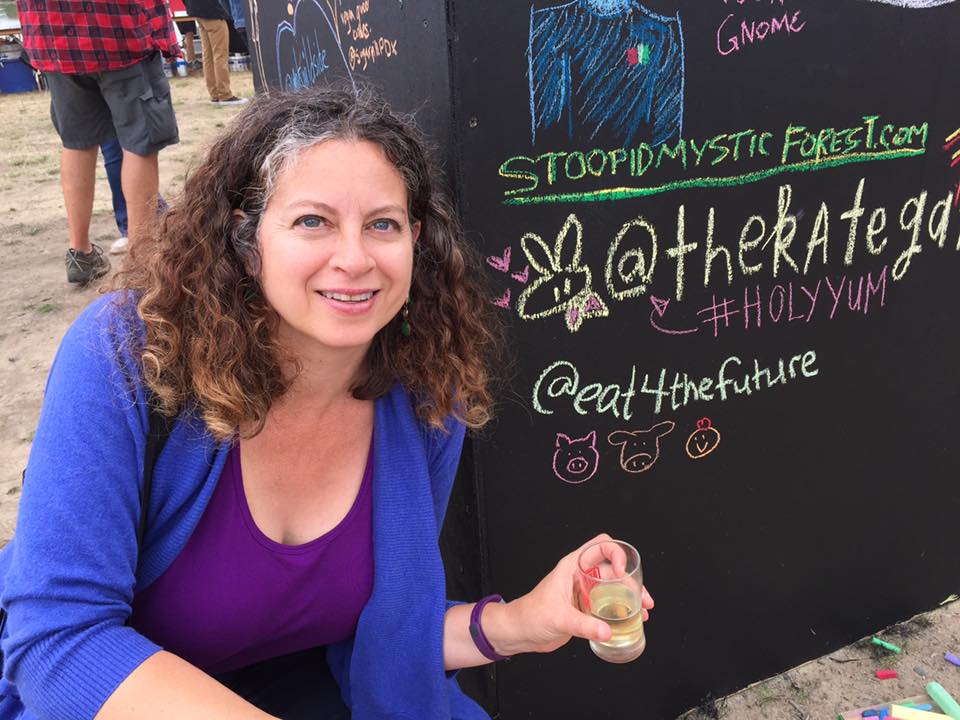 It was definitely worth going this year, especially being invited as a business vendor. And shout out to CCL Label, who does very high-quality digital labels at their local Oregon press. Otherwise, I still think I might go, but only with half-price tickets because of my small drinking capacity, and definitely with some friends to share the food.
---