Eggless Quiche with kala namak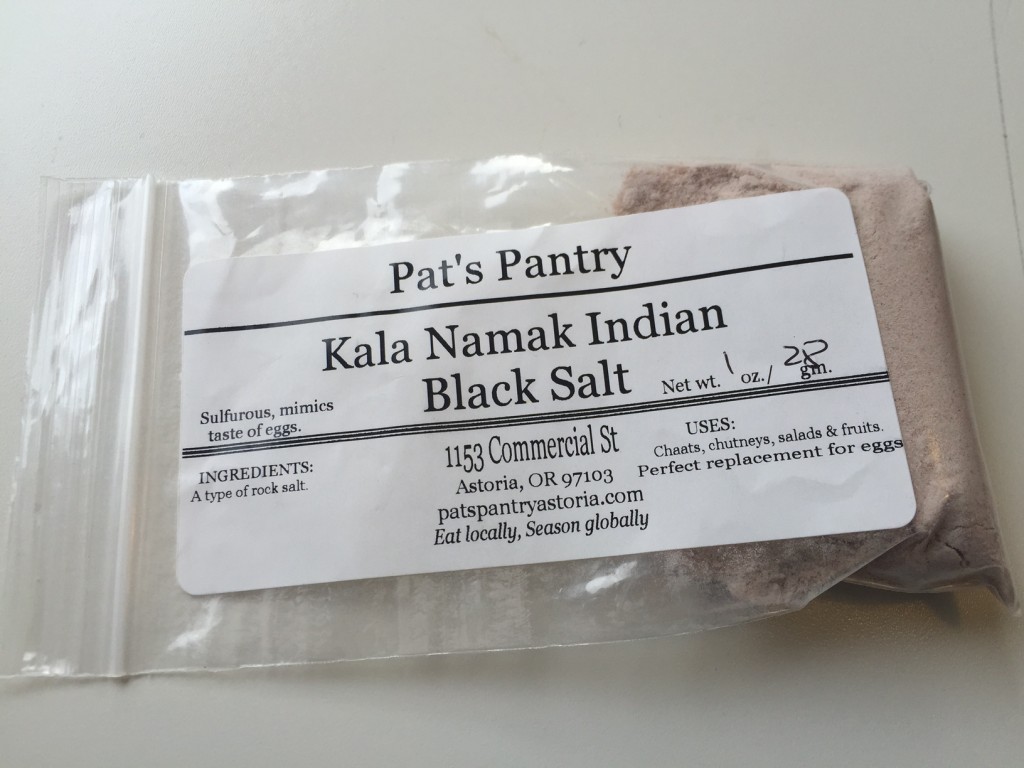 I have been searching for a specific Indian black salt called kala namak for awhile. Not so hard that I would actually drive to Beaverton, or even NW Portland, but I do look in all the spice areas of stores. I've been looking for so long, I forgot which recipe I needed it for! Finally, a spice store from the coast opened a brand new location in our neighborhood and they had it in stock.
It is a very interesting salt with it's sulfuric smell and taste.
I decided to start my experiments with this quiche from the One Green Planet's list, simply because I had all the ingredients.
This was very healthy, although I ate way too much of it. No crust makes this gluten free too. After all this, I almost forgot to use my special new salt instead of regular when making this recipe!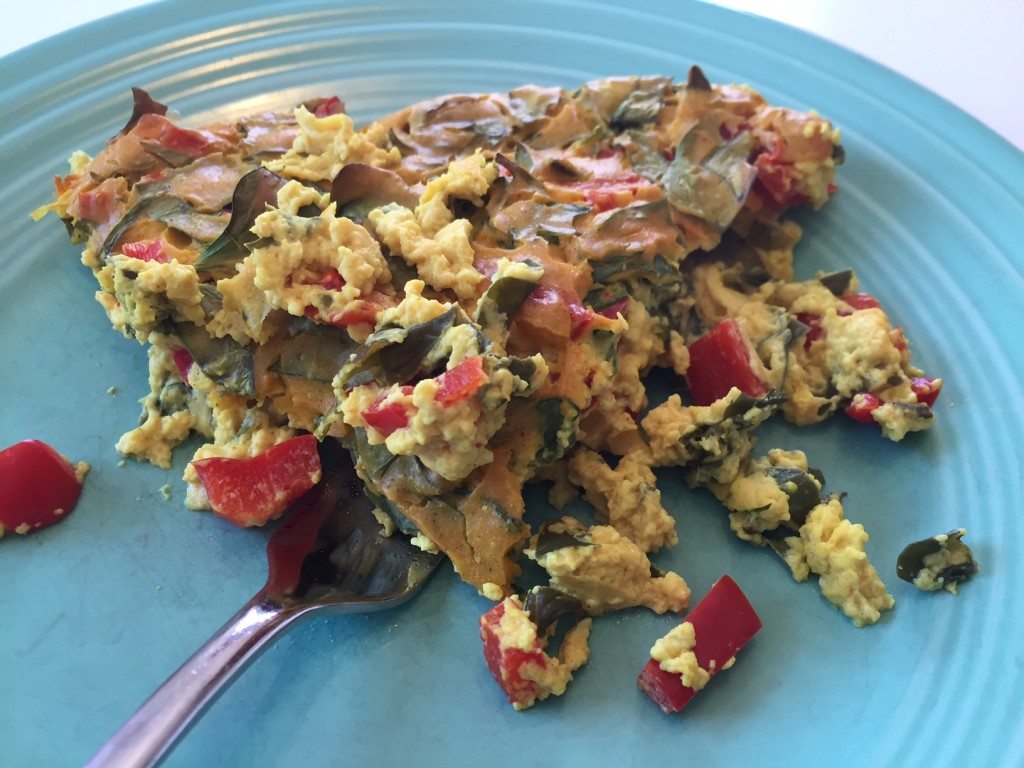 Easy Spinach and Pepper Quiche [Vegan, Gluten-Free]
Serves 6
Ingredients
1 pound extra-firm tofu
1 tsp onion powder
1 tsp garlic powder
1 tsp turmeric
½ tsp salt (black salt if you have it!)
¼ cup nutritional yeast
¼ cup arrowroot or cornstarch
1½ tbsp Dijon mustard
1 tbsp lemon juice
2 cup fresh spinach, chopped
1 bell pepper, chopped
¼ tsp red pepper flakes
Preparation
Preheat oven to 350 F.
Grease a shallow 9″ pie dish and set aside.
Combine all ingredients, except spinach and pepper, in a Vitamix or food processor and blend until smooth and creamy, stopping to break up chunks and scrape the sides as necessary.
In a bowl, mix chopped spinach and pepper.
Add the batter and mix well.
Transfer batter to pie dish.
Using a spatula, spread the mixture around so it's even and tight.
Bake 30-40 minutes, until golden and the center is not still mushy.
Allow to cool at least 10 minutes before slicing (luke warm or room temperature is best for slicing).
---