Happy Leap Year and my 4th Veganniversary!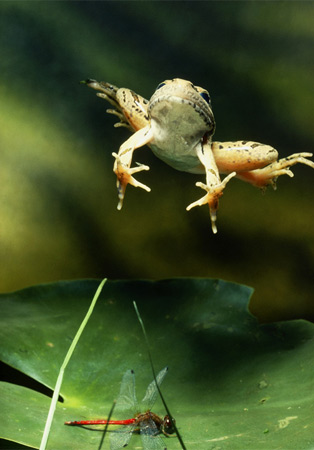 We're updating the blog, and as I reorganized some old posts, I realized that I missed celebrating my Veganniversary. February 1, 2012 I started this journey and have consistently stayed true to this commitment. And yes, I still count myself as vegan even if I slipped up sometimes.
I really didn't know if I would relapse, but at this point, I feel even more strongly about the movement than before. It has made a huge impact in my life, and changed how I view the world. I'm now advocating every day for the animals, the earth and my kid's future. Not to mention, our health. In the past 4 years I have read so much, and learned even more than when I started. I now have experience in cooking plant-based meals and there are more products even then when I started.
Besides trying a new vegan restaurant to celebrate, I have a new goal to start for March. While we feel positive about veganism from a standpoint of animals, environment and health, I think our family can make improvements to our meals and cut back on processed foods and oil. If you are just beginning, meatless chicken patties and prepackaged meals can help make the transition easier. Since I have had time to fall back on that, I want to delve deeper into making our meals to include even more whole foods and less sugar.
Mostly, I just get lazy sometimes and don't feel like planning ahead. However, I want to help some people in my community who also struggle with meal planning, so I am going to put in the effort and make healthier meals that everyone will eat. I'm pretty sure that this is one of the major stumbling blocks for a lot of people. Once you remove cheese- how do you make quesadillas, grilled cheese, and other easy items? I'm not a fan of soy-based cheeses, so this means being more creative so the recipe doesn't NEED the cheese. I love this easy, delicious cauliflower alfredo dish for example:
Cauliflower Alfredo
Ingredients:
4 cups cauliflower florets (1 small/medium cauliflower)

1/2 tablespoon extra virgin olive oil

1 tablespoon minced garlic

1/2 cup unsweetened and unflavored almond milk (or non-dairy milk of choice)

1/4 cup nutritional yeast

1 tablespoon fresh lemon juice

1/2 teaspoon onion powder

1/4-1/2 teaspoon garlic powder

3/4 teaspoon fine grain sea salt, or to taste

1/4-1/2 teaspoon pepper, to taste

Fettuccine pasta of choice
Directions:
Put cauliflower in a large pot and cover with water or steam it until fork tender, around 5-7 minutes. Drain.
Meanwhile, sauté the minced garlic in oil over low heat for 4-5 minutes until softened and fragrant, but not browned.
In a high speed blender, add the cooked and drained cauliflower, sauteed garlic, milk, nutritional yeast, lemon juice, onion powder, garlic powder, salt, and pepper. Blend until really smooth sauce, let it run for a minute or so. Set aside.
Bring a large pot of water to a boil. Add your desired amount of pasta and boil for the time instructed on the package. Drain pasta.
Add cauliflower sauce into the empty pot and add the drained pasta. Heat over low-medium until heated enough to your liking. Salt again to taste.
Serve with fresh minced parsley and black pepper. Add in sautéed peas, spinach, or broccoli if you like.
or using butternut squash on pizza.
I finally joined Instagram @eat4thefuture, and will be posting my illustrations over there as well. And I have made commenting easier, so if you have any suggestions, or resources… let me know!
Thanks for the comments, I love hearing from you.
I really want to insert a corny leap joke here!
---