Hosting non-veg friends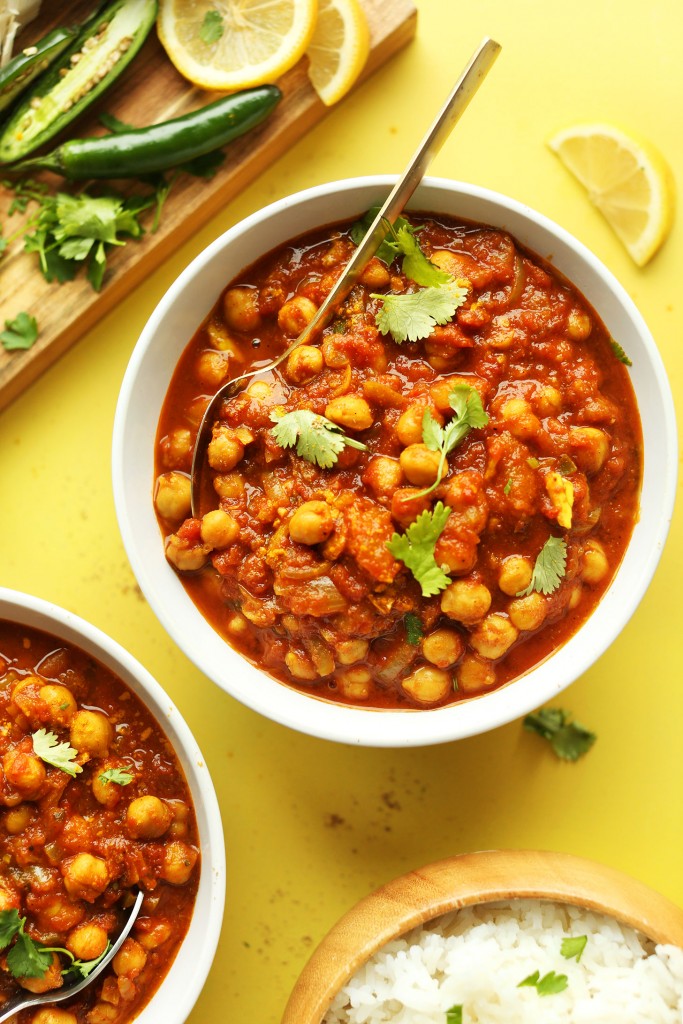 Earlier this month I posted about being hosted by non-vegans. This post is about being the host.
I've been really slacking lately on having people over. In the first few years of eating plant-based, all my standard "go to" recipes no longer could be used. My previously popular seafood stew was always so delicious and easy, but definitely not going to be in the new rotation. Even brunches were a challenge at first without my hash brown/sausage/egg/cottage cheese casserole. In the beginning my cooking skills weren't the best, and I am not sure I even represented vegan meals very well. I particularly remember a lasagne that used tofu instead of ricotta that I made for the very first time when we had company… it was not that great.
Now, I've had several years practice, and have found that not emulating meat, or making something dependent on animal products is usually best. There are plenty of great options found globally that are naturally vegan- such as Lebanese, Ethiopian, Thai, Vietnamese and of course Indian.
Last night we invited around 24 people at our house for an Indian dinner party. It was a big deal for me since I am intimidated apparently by inviting more than one or two families to our house at a time. I wanted to make it a vegan meal, but also appealing to everyone coming since none of them are vegan.
I chose an Indian theme, since that is my personal favorite. Also, because I am fortunate to know a talented Indian friend who loves to cook.
Everyone replied so enthusiastically to the idea, it was very gratifying. Most people brought their own dish: chana masala, red lentil dal, beets, and mini samosas. My friend and I had made; an Indian stew using white sweet potatoes, asparagus, carrots and coconut milk; a rice pulau with a delicious creamy cashew base, walnuts, raisins, and other fruits and vegetables; and my favorite: aloo palak. Similar to palak paneer, but used baked baby potatoes instead of paneer, and an almond base instead of cream.
Everything was so delicious, very flavorful, and healthy (so much garlic, ginger, onion and vegetables). I'm not sure I am confident enough to cook these dishes on my own yet, although I plan to experiment on my family to see if I can come close. The secret ingredients, besides an experienced native chef, were all the spices.
I am very excited about building my skills around this naturally vegetarian (easily made vegan) and delicious cuisine. It uses so many vegetables, and even the kids love it.
If you know me, and wish you had been part of this event, let me know so that I can invite you to the next one!
I'm not going to share Rajesh's secret recipes here (sorry)… but, I will post this delicious Chana Masala recipe from Minimalist Baker that my friend brought and was very popular. I also recommend Holy Cow Vegan, featuring many authentic Indian dishes.
Please let me know your best recipes that everyone loves!
---