My Biggest Supporter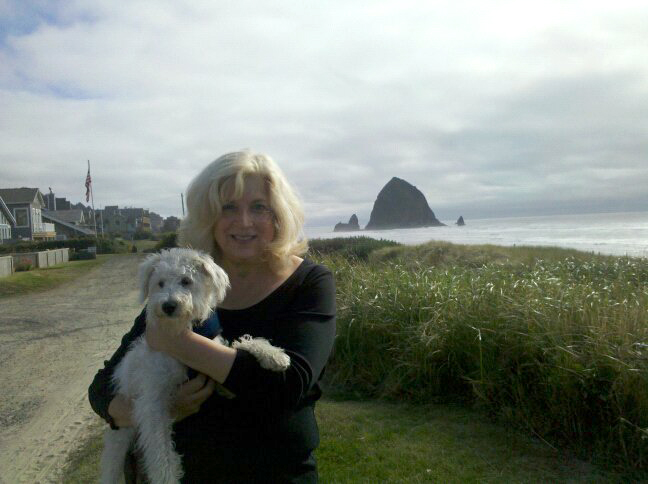 Sorry for the silence lately. There has actually been a lot happening, and much to write about.  There have been two big reasons for the silence.
One: I have a lot of work to do! For my design firm I have some great clients and am doing book illustrations, t-shirt designs, logos, a website and more.
Two: I just haven't been really feeling like I have anyone reading this website.
Except… for my mother. And this post is for her.
My mom probably inspired me the most to be an artist. Since a young age, she has always given me opportunities and encouraged me. She frames my artwork, printed thank you notes that I drew, and enrolled me in art classes. She is a very creative person in her own right in so many ways: knitting, stamping, watercolor, gardening, and cooking.
She has been very supportive of my vegan lifestyle, even if she is not vegan herself. She enjoys trying new foods like tempeh, cashew cheese, and tofu and has given me some great recipes to try. She is queen of the kitchen gadgets and among other items, wanted a Vitamix before it was even on my radar. Now, it is my favorite and most-used kitchen appliance. Recently she got a spiralizer and has been making zoodles (zucchini noodles), and all sorts of interesting things. I am sure it is only a matter of time before I get one. We share recipes- successes and mistakes.
I am fortunate to have a very veg-friendly family in general. Our relatives have been great about making sure we have something to eat at all the gatherings, and choosing restaurants that have veg options too. When I visit my sister, she gets non-dairy milk and plans veg meals. Last Thanksgiving, my family even decided to have a turkey-less meal, which was so incredibly wonderful. I didn't ask them to do this, but it was so appreciated. My mom substitutes out the chicken broth, and makes us meals.
My mom has always been encouraging of my endeavors, and I know she is my #1 supporter of everything, including this blog. It keeps me motivated to write, when I know people are reading it..
Thank you for being such a great mom, who accepts change, new adventures, and compassion. Love you!! Hope to try even more kitchen appliances and recipes with you for many more years (Instant Pot is next on my list, and cauliflower rice)!
Here is a vegan version of my mom's delicious General Tso's cauliflower recipe breaded in panko. It has been approved by my dad and picky kids alike.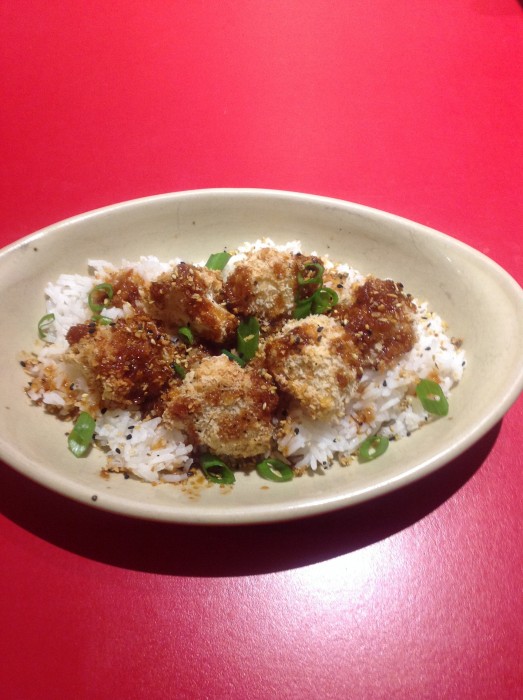 ---