Ripple Milk: making a splash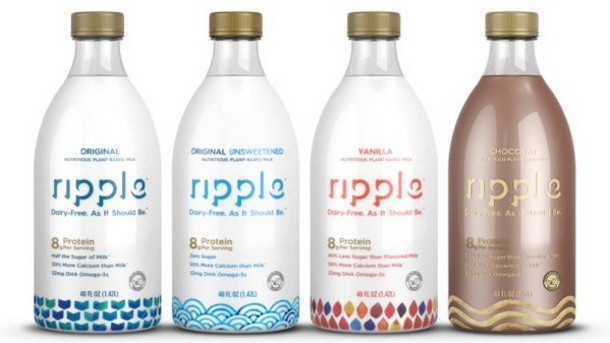 Ever since we read about Ripple Milk, we were intrigued! We sample a lot of non-dairy milk, but tend to stick to the 12 pack soy milks available from Costco just as that is easier, and we all like it. I personally find coconut milk a little slimy, and Jonathan objects to almond milk because of almond's water intensive needs (although actually there is very little almond in store-bought milk).
Hemp is my second favorite, but is too expensive. I can't stand rice milk- way too thin, and separates out in coffee (my main use). It is okay for cereal.
Ripple milk is made using pea protein, so it is great for those with allergies to soy, dairy and nuts. It has 20% fewer calories, less saturated fat and half the sugar of dairy. It has eight times the protein of almond milk. It also very healthy for you as it contains 32 mg of long-chain omega-3 fatty acid DHA (from microalgae), it has vitamins and minerals: 45% of the DV for calcium, 30% DV for vitamin D, and 13% for iron.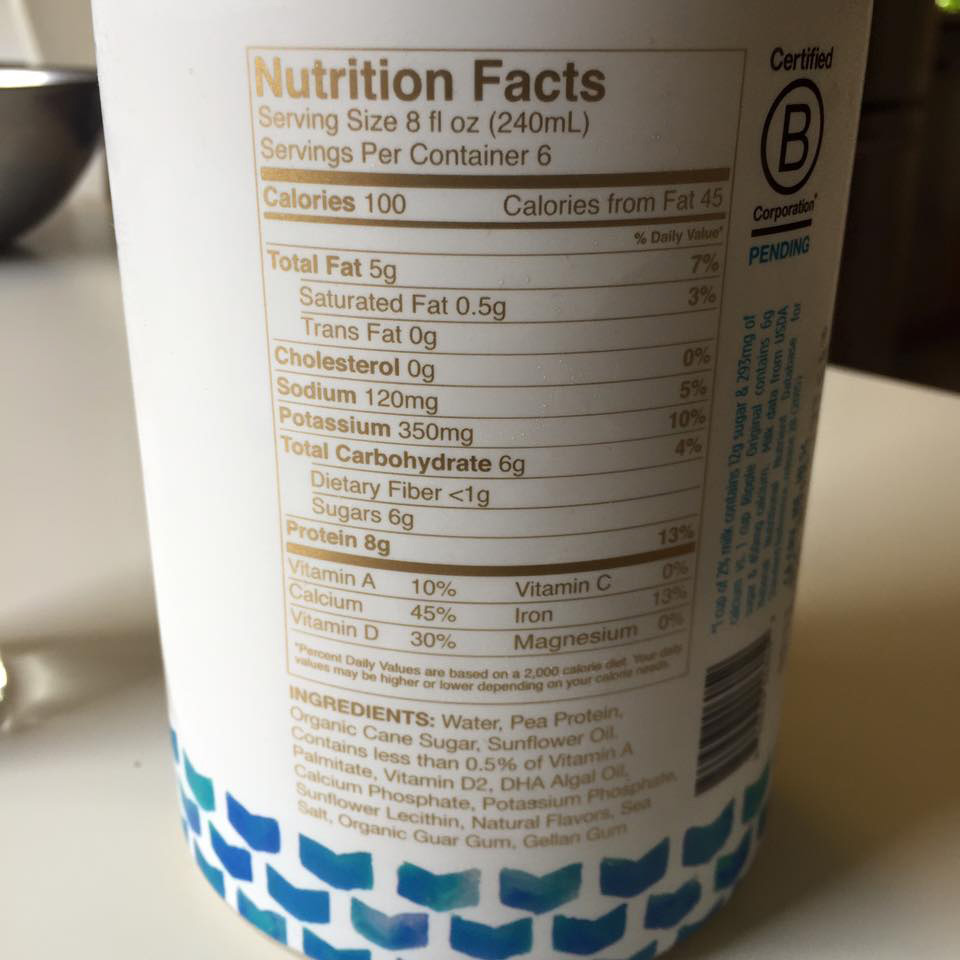 I found it at Whole Foods and liked the fun packaging. It cost a bit initially more than the standard non-dairy milks at $4.99. However, you can find a coupon for $1 off  which makes it more comparable. I personally liked the taste. The kids and Jonathan were not as enamored. I found that we have really stopped drinking milk on it's own- using it only in cereal, recipes and coffee. This created a slight problem of us not really using it quickly. Because it was a little more expensive, I was saving it for drinking rather than just adding it into whatever we normally do.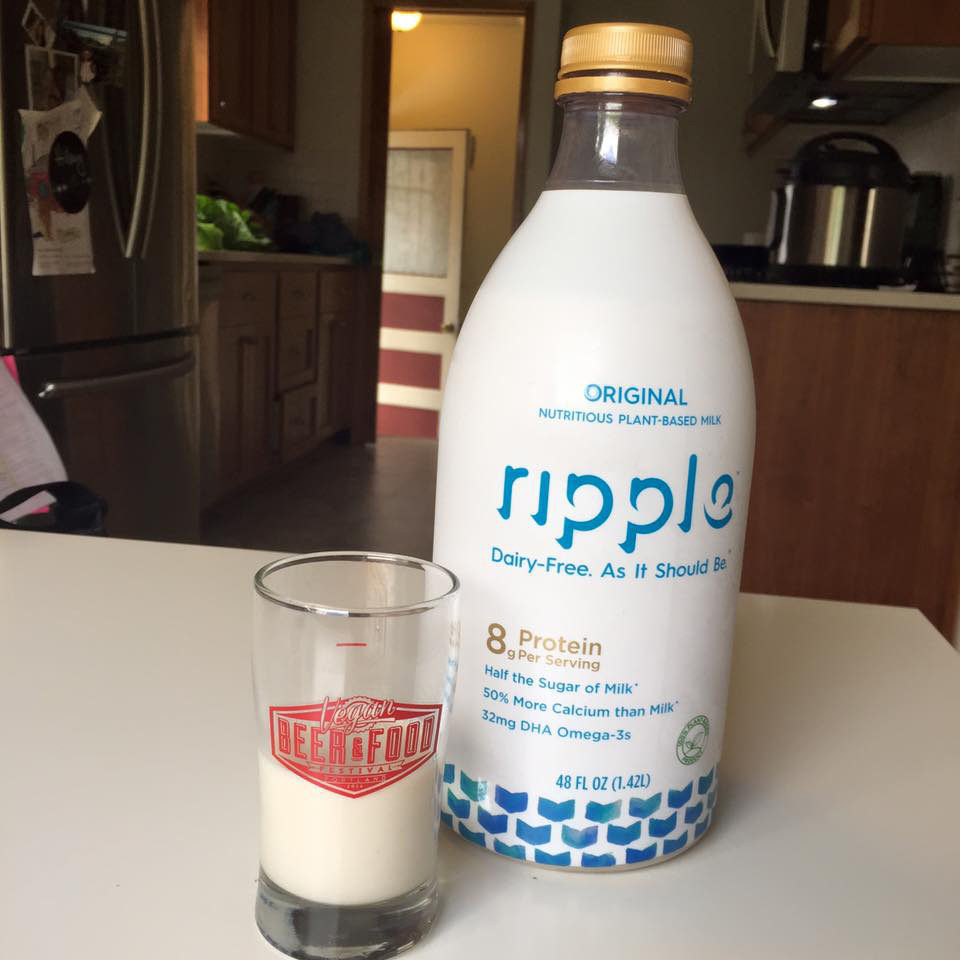 I think for younger kids who like to drink plain milk and people looking for a healthy milk option, it would be worth trying. Especially as it comes down in price hopefully. I will check on the Target price and see if that makes it more affordable. Although they purposefully wanted to avoid doing tetra packs, and it emulates cow milk in some regards of look and taste, I like how we can store tetra packs of milk and have them on hand.
The milk could be followed by yogurts, creamers, cheeses and more- making it a big game-changer in the plant-based arena. Just don't call it "pea milk" please…
Save
Save
Save
Save
Save
---