Sept 20: Bahn Mi Lettuce Cups
I made this recipe from my Happy Herbivore Meal Mentor plan. We are starting week two, and I am really excited about the exotic choices this week.
My first meal I made was the bahn mi lettuce cups which were not difficult but had a lot of steps.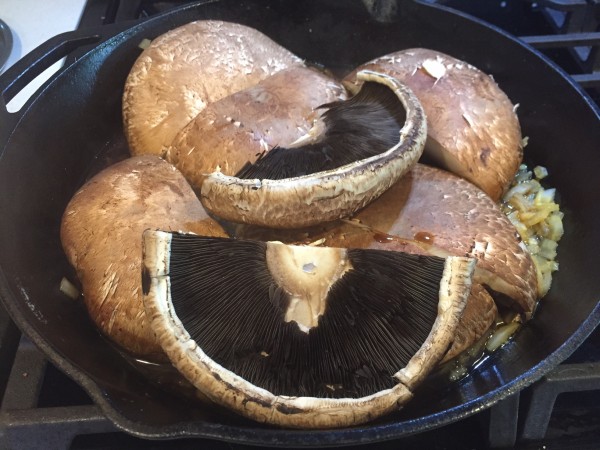 Sauté the portobello mushrooms in a delicious broth, pickle carrots and cucumbers in rice vinegar, cook some brown rice, and whip up easy siracha mayo.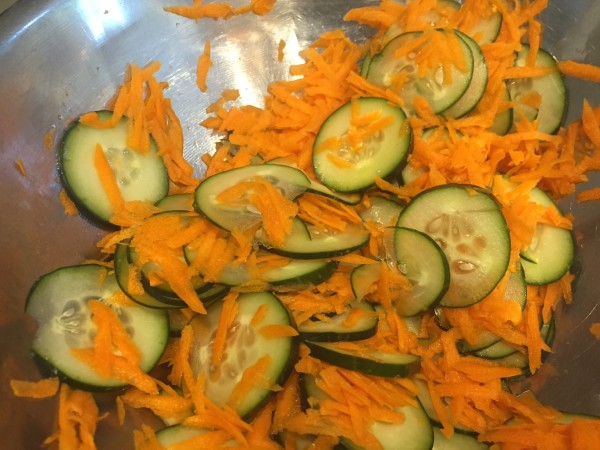 By the time I had done all these steps, and washed the romaine lettuce leaves, it was time to go to the NW Veg potluck. It was very well-attended, and there were so many delicious dishes to try there!
I set up all my bowls and created a couple of sample cups, but you can guess what happened. Some people took the sample cups and many didn't know how to assemble them.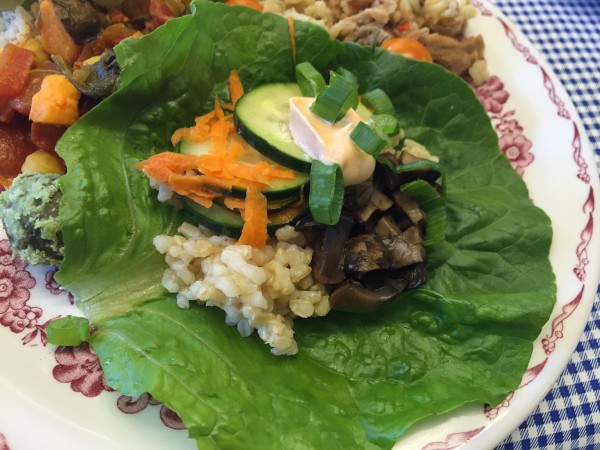 Probably not the best choice for a large potluck, but I definitely will make them again for a small gathering where I take the time to assemble them myself or can explain it! The only changes I will make are to use the smaller cucumbers (found in Vietnamese grocery stores) sliced even thinner, and look for smaller lettuce leaves as cups.
I'm very proud that this time I took some photos!
You'll have to sign up for meal mentor to get this particular recipe, but I found a great website with 20 different wrap ideas, and you may find a recipe that appeals to you even more from Nori wraps to Southwest tortilla-style!
---