Sept 24: Cauliflower
For the Meal Mentor plan, I made Cauliflower Molé. This was a bit strange… I don't think it was super family friendly. Or at least my kids weren't interested.
Roasted diced red pepper and cauliflower. I am not a fan of cauliflower (especially if it is raw). In fact, the only way I have enjoyed it is as a creamy alfredo recipe. So, basically disguised beyond recognition.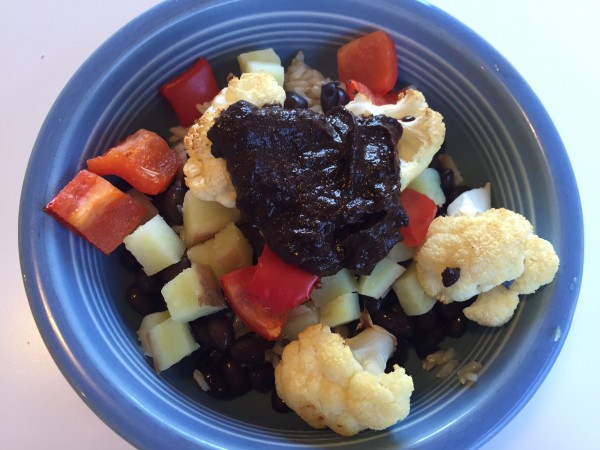 The molé sauce helped a lot, I may have mad it too thick. In any case, I wouldn't add this recipe.
Instead, I want to recommend you make the alfredo sauce with fettucine! See picture on recipe page.
Cauliflower Alfredo sauce recipe from Oh She Glows.
---