Sept 27: Turtle Cookies
Ever since my first batch of cookies were gobbled up last week, I thought about trying a different recipe. The first batch was so easy, and this new recipe was a bit more complicated and expensive. But, so good… like toffee cookies. And you will want to eat the raw dough before baking, and you can.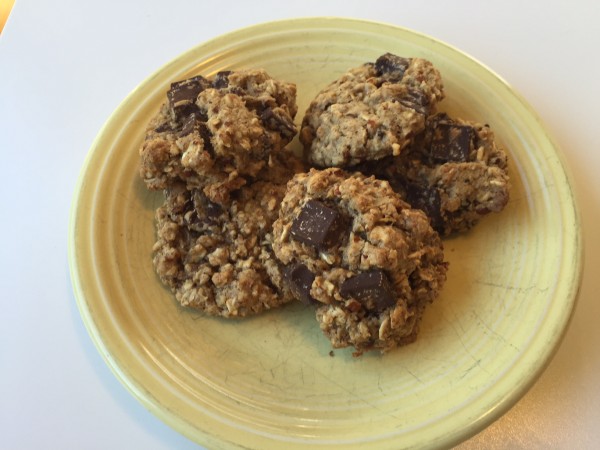 They were extremely sweet, and I did not make them gluten-free. Kids loved them even though there were a lot of nuts. I think on this kind of recipe, smaller chocolate chips are better than large chunks so it sticks together even better.
Another Oh She Glows recipe, Turtle Oatmeal cookies.
---