Welcome to Pig Pals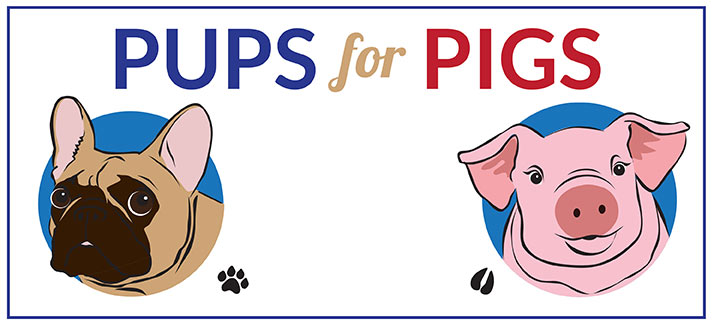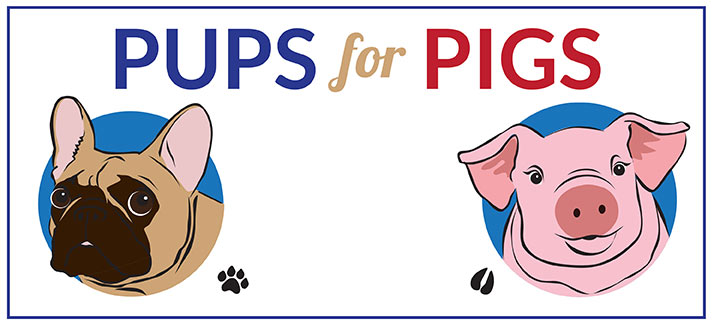 We're creating a community of dogs who want to lend a paw and support their unfortunate fellow animals.
Did you know that farm animals have none of the protections that our pet companions have? Despite the fact that pigs, as an example, have cognitive abilities equal to a three year old, and possibly more than a dog. ()
There are a lot of similarities, they both wag their tails, love tummy rubs and adore food. And sometimes even resemble each other. Here are 10 reasons why pigs are amazing animals.
There is no reason your pup can't be a part of this movement.
At this point, we are specially selecting a few good pups to join us.
You'll be contacted if you are part of the early stages.
APPLY
If your dog feels moved to participate send us an email at info@eat4thefuture.com with your dog's name, age and breed and a committment to stop eating pig ears and snouts?
At this point we want to raise awareness for the pigs, and in the future a donation will be required to join, which will benefit the pigs at Out to Pasture.
Thank you, and once we are launched, we'll be starting Cats for Cows & Chickens
OUR MEMBERS
Lola, French Bulldog, Seattle, WA
Chuck, Corgi, Huntsville, Alabama
Milo, Schnoodle, Cannon Beach, OR