Pups for Pigs (or pig pals)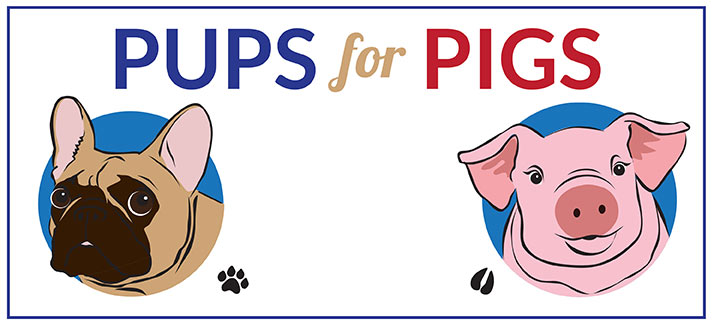 We're working on a new project combining love of pets with helping farm animals. I was inspired by our family's dogs: pug Shayna, and Lola the French bulldog. If your dog would like to be considered a "pig pal", email photos to me at amy@eat4thefuture.com
I've posted this on my personal FB page, and will take one representative from each breed for now.
If I use it, I will send you the digital image for personal use.
The concept is still evolving, but I envision there being an official certificate, and hopefully sponsorship of a real pig. If this takes off, look for "Cats for Chickens (and Cows)" next!
---