Veg Vacation: Hawai'i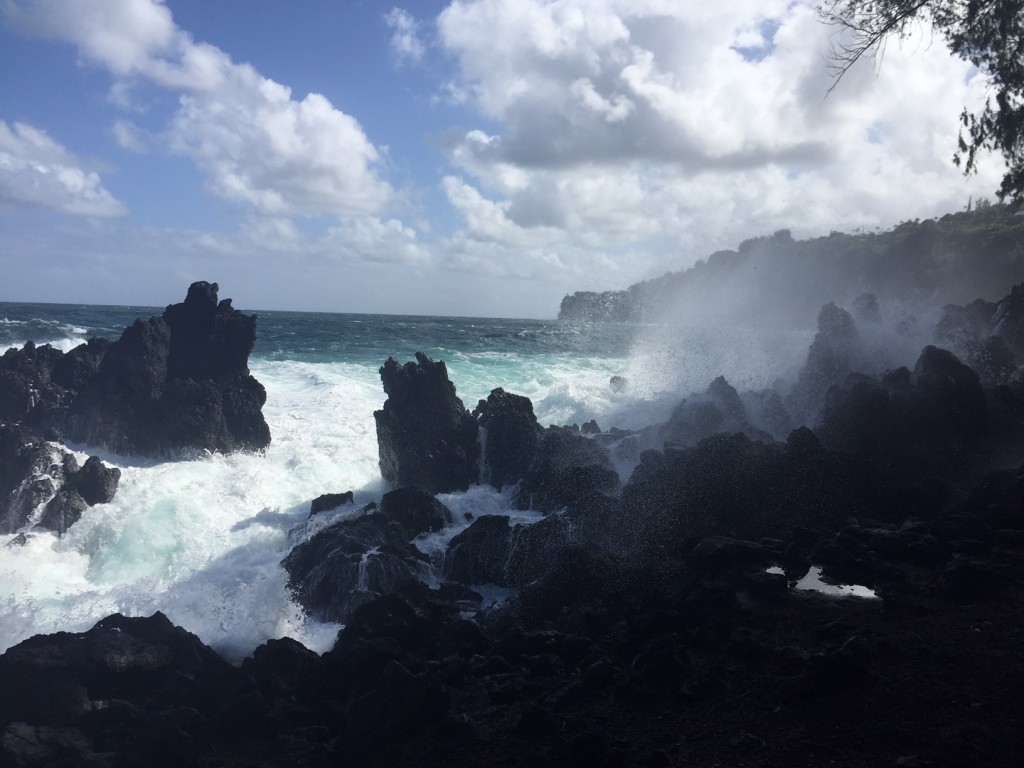 Hawai'i is our family's favorite vacation destination. Since we live on the West Coast, it is not too far away and we get to enjoy some warm, sunny weather as a nice break from our often rainy climate. But, the best part of Hawai'i in my mind is the relaxation factor. There is a laid-back vibe and we skip the stress that inherently is part of big cities. We have been to Maui twice (once with kids), and Kaui'i twice (once with kids). This was our first trip to the Big Island, and the first trip in December. It worked out great this year as December hit record rainfalls in Portland, and Hawai'i delivered consistent 82 degree sunny weather (except for Volcano area).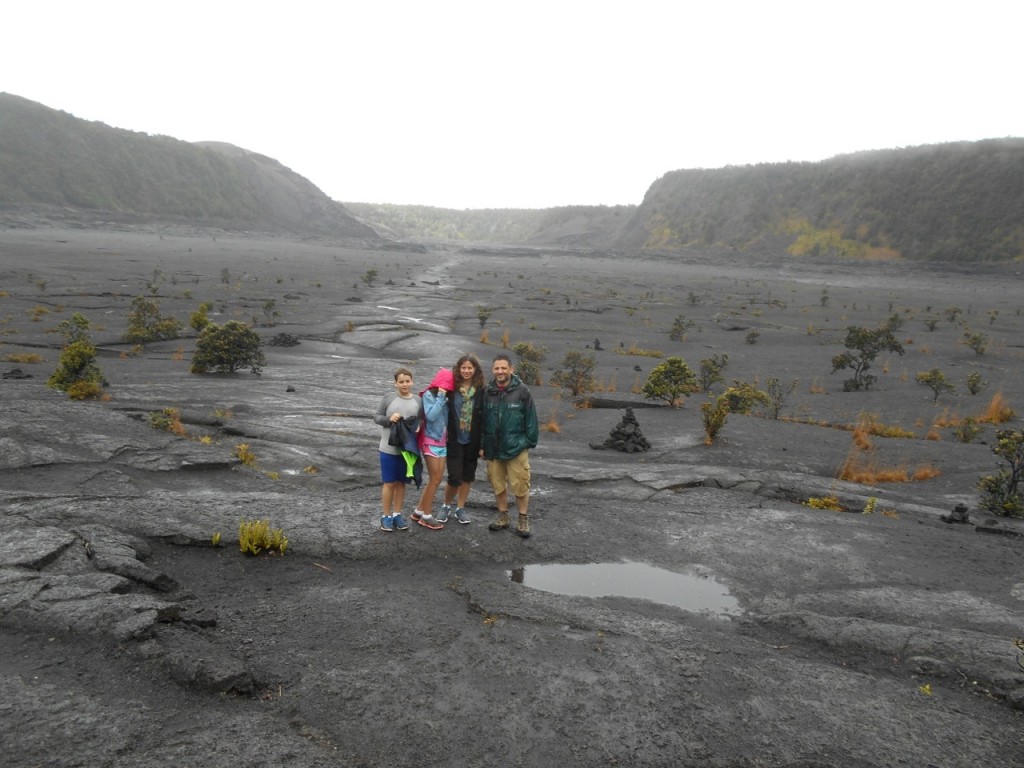 I planned this trip in June and made all travel arrangements then, so it was kind of fun to rediscover my plans 6 months later. We flew into Kona and spent 3 nights there. Then, went to Hilo side and stayed right at the Volcano for 3 nights, and finally back to Kona the day before we flew home. Except for the last night, we stayed in condos (VRBO) and only ate in restaurants a handful of times. We had 2 tickets free thanks to using credit card points, and one very reduced ticket ($200), so flights were very affordable, as was the lodging booked so far in advance.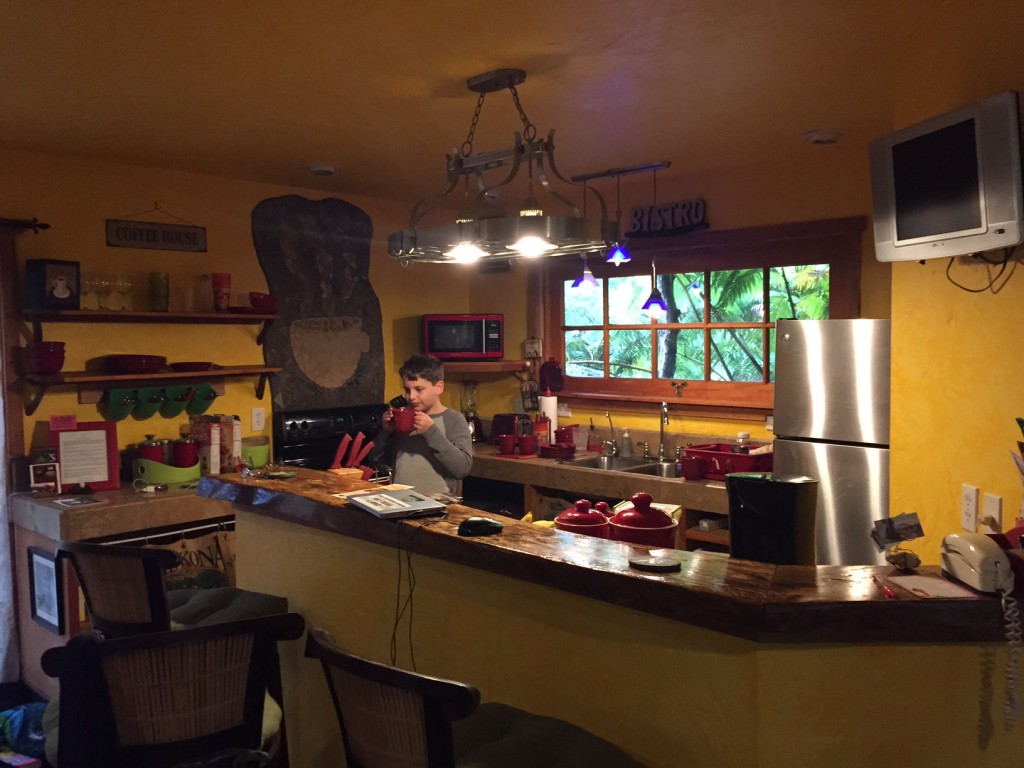 The most expensive part of Hawai'i was buying food!
We used Yelp and Happy Cow to find vegetarian and vegan options. I don't think any of them were particularly Hawaii'an foods. I tend to think of those as pork and seafood. Pineapple, papayas, avocados, and my new favorite fruit: apple bananas were the best local finds. Overall, I saw some very positive steps towards vegan options that I don't remember seeing on our last trips. Kailua-Kona had many great options, and there were some Whole Foods-type grocery stores on both sides that had tofu and vegan products.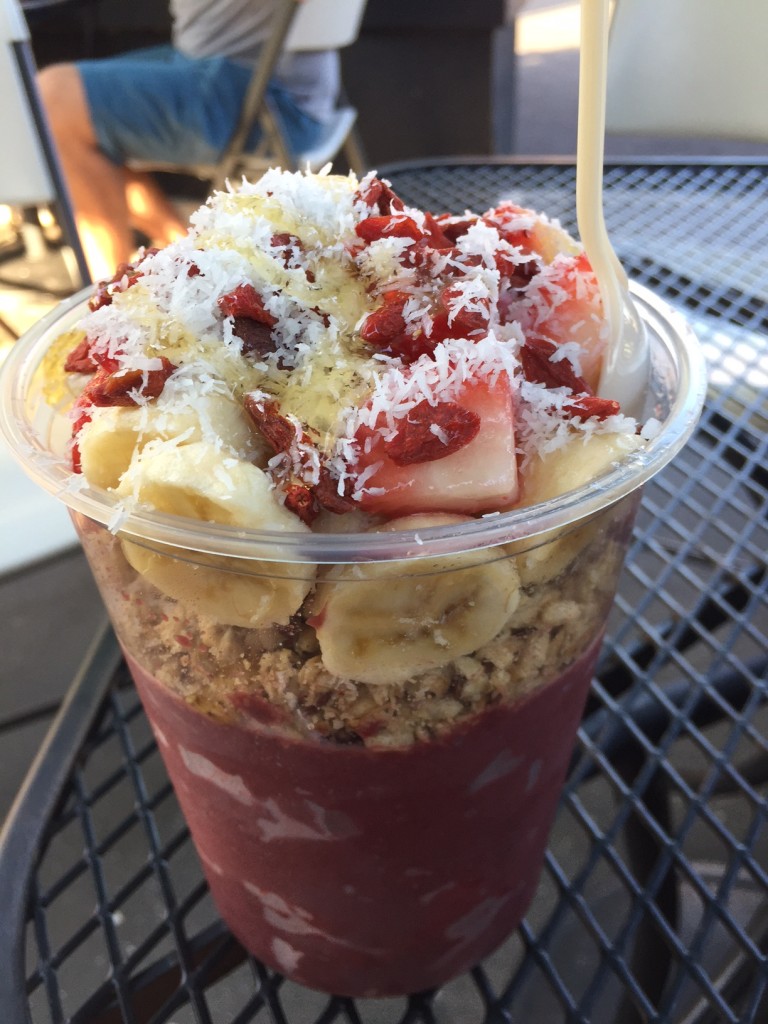 This trip was all about experiences rather than food-focused. We did a lot of activities! Some highlights were: a snorkel boat ride (holiday gift from my mother-in-law) where we saw tropical fish and dolphins, submarine ride for the guys, sunset horseback ride for the girls, star-watching on Mauna Kea, walking through volcano craters in the tropical rain, seeing sea turtles up-close on a black sand beach, and touching a seahorse.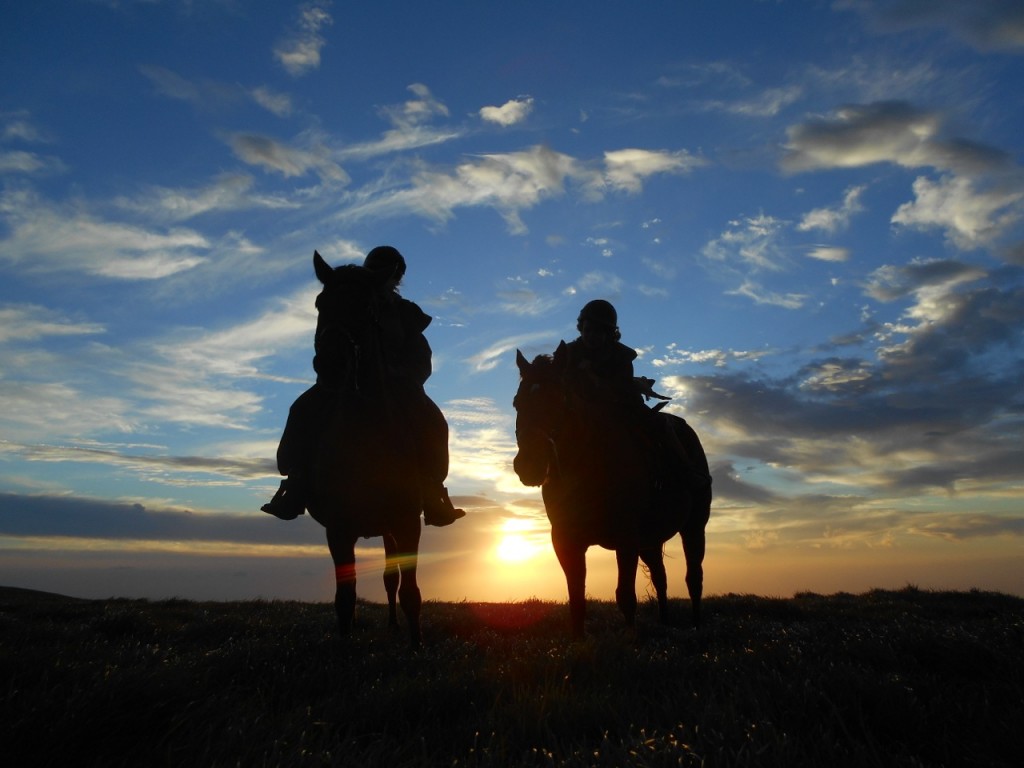 Things we didn't do that we hopefully can return for: swimming with Manta Rays, seeing whales, seeing lava up close, more beaches!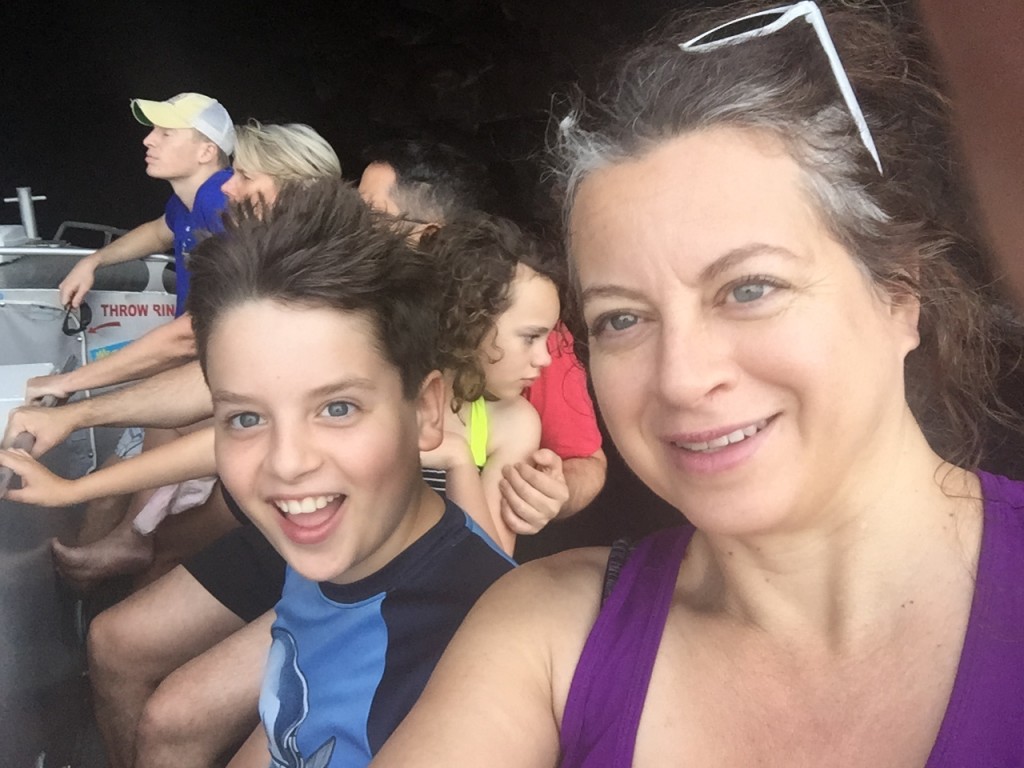 It was a very special trip, and despite one bad teenager day, we all got along great and had fun together (it is feeling like as kids get older this will be more rare). When we were picking what we liked best, my husband likes the nature/wilderness hikes, my daughter likes horses, my son likes submarines and I like seeing animals in nature.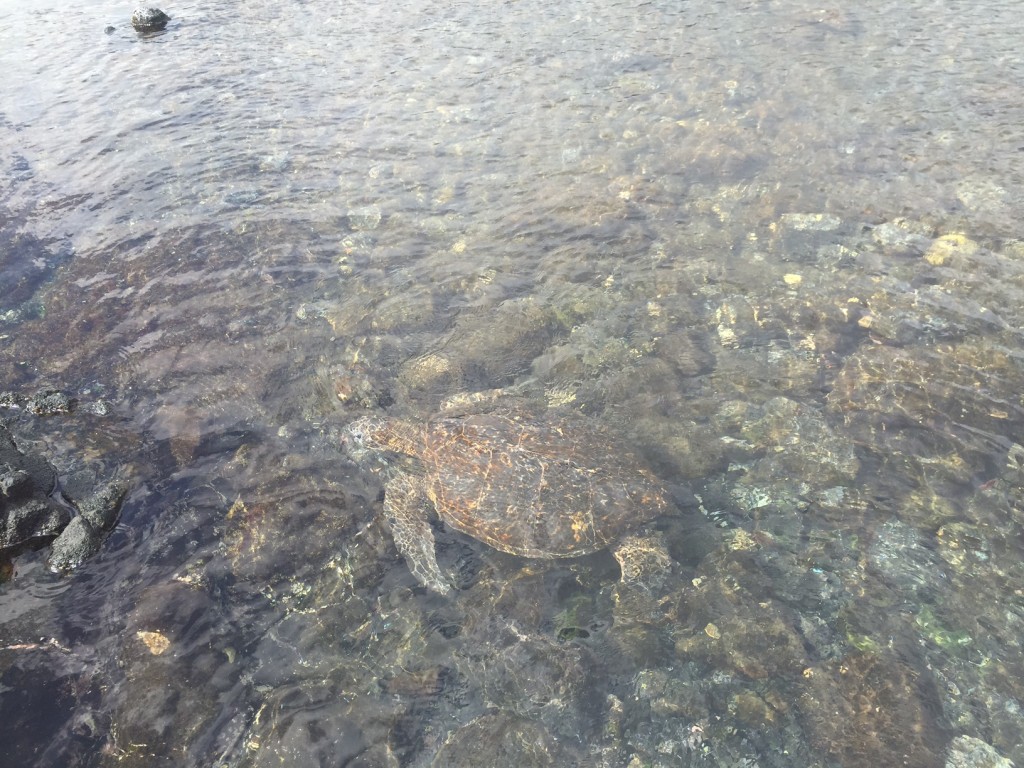 From an artistic sense, it was inspiring to see the different forms in which the lava cooled. I loved the ruggedness of this landscape even more than I appreciated the gorgeous lushness of Kauai. I can't explain why, it was just wild and powerful.

Climate change seemed very real there with the oceans all around us. The coral was mostly blanched white near shorelines, with a lot less fish than I remembered from 15 years ago on our first trip to Kauai. Black lava covered much of this newer island with persistent flowers and plants poking through every crack, reminding me that Earth will regain it's balance with or without us. On the Big Island nature is prominent, and buildings and roads move based on the direction the lava flows. Tourism is vital to their economy with the fish being both the main attraction and served up as dinner.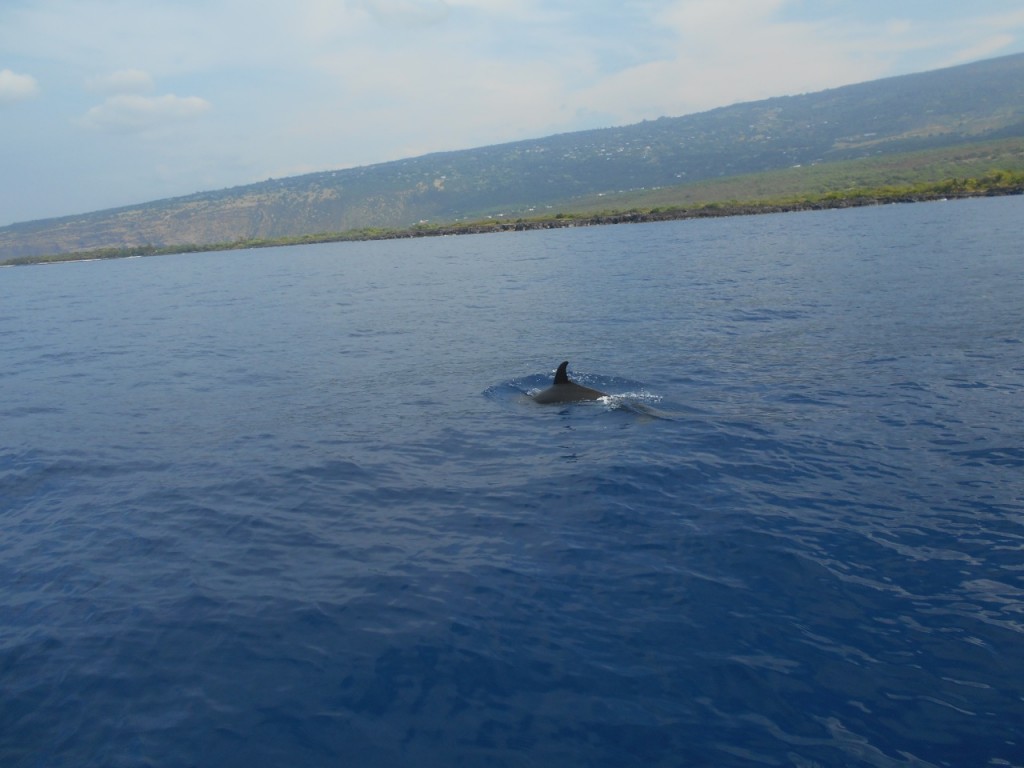 For our last full day there, we went to a seahorse center and learned how this organization is trying to save these wondrous, endangered creatures by breeding them specifically for pet stores so people will stop taking wild seahorses from the ocean to pet stores where 99% will die. I think this is a good thing overall. Arguably, it would be best if they could just live in the ocean and not in an aquarium. But keeping them from complete extinction is a good thing too and gives the wild seahorses a chance.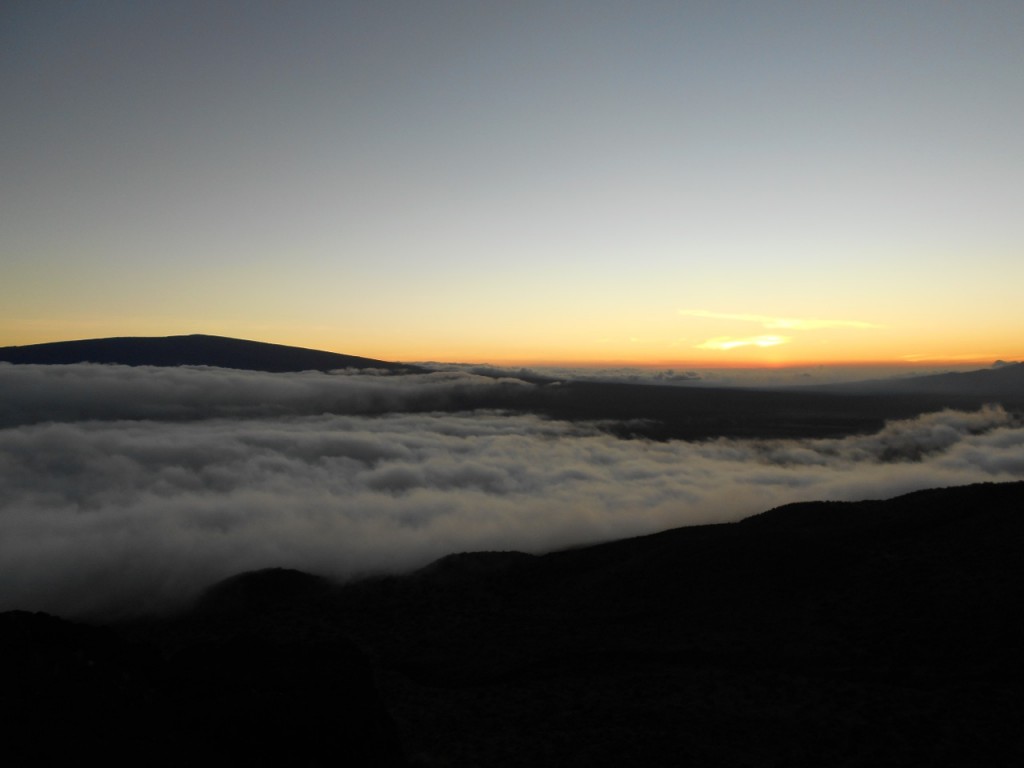 I was reminded that these oceans are the home to so many magnificent creatures. It is THEIR home and they have no control over what we are doing to them. There is a lack of understanding all the connection we humans have to our environment. The islands are a very special place with so many climates and species of flowers and wildlife. I feel very fortunate to have been able to experience nature's amazing diversity and beauty and once more witness what our Earth provides us without man's influence. I had an overwhelming feeling of gratitude and humility on this vacation. Humbled that we were fortunate enough to be able to take this vacation, and how we truly owe it to the other humans and animals on this planet to do what we can to have a positive impact. Simply because we are able to do so.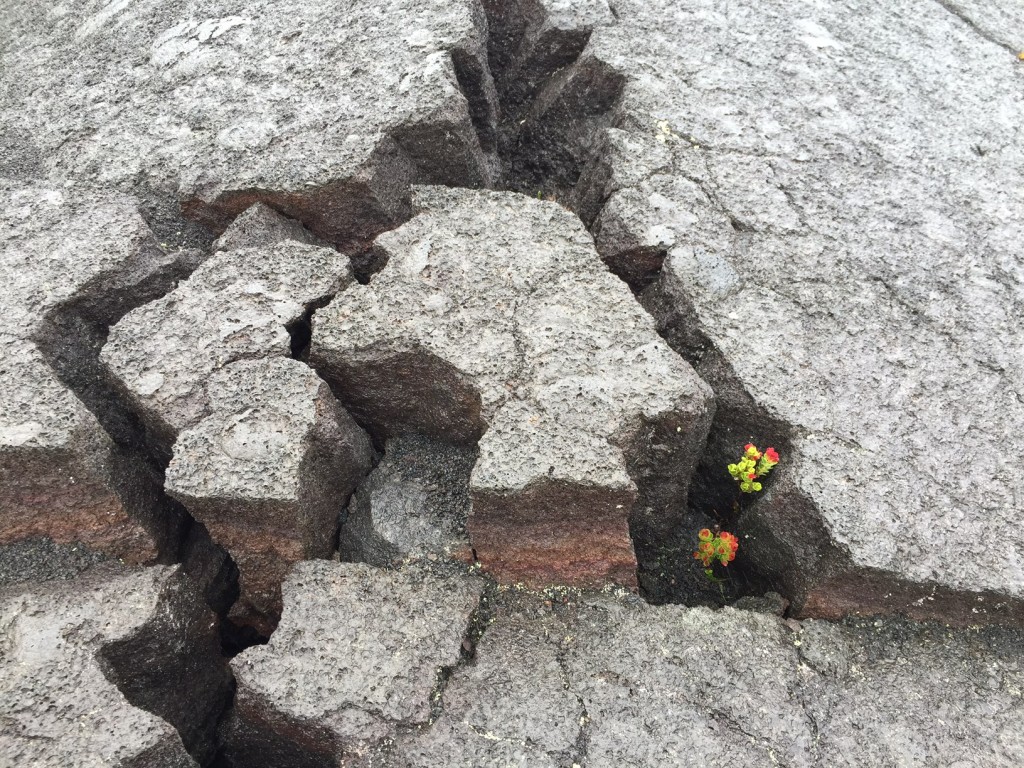 ---