For my daughter's 13th birthday, she requested a red velvet cake to fit in with her "Twilight" vampire theme. I decided it would be a perfect opportunity to make a vegan cake! I randomly found a recipe on the internet while googling "vegan red velvet cake" and made it without really over-thinking the ingredients or looking at comments.
First of all, it turned out delicious. Everyone loved it and you would probably not know it was vegan based on taste.
However, that said, I would adjust the recipe in the future. It was really quite decadent. The batter called for a full 1/4 cup of red food color. I went with just 2 oz (still a full small bottle), and it was still very red. I probably could have also cut back on oil, vanilla and sugar too.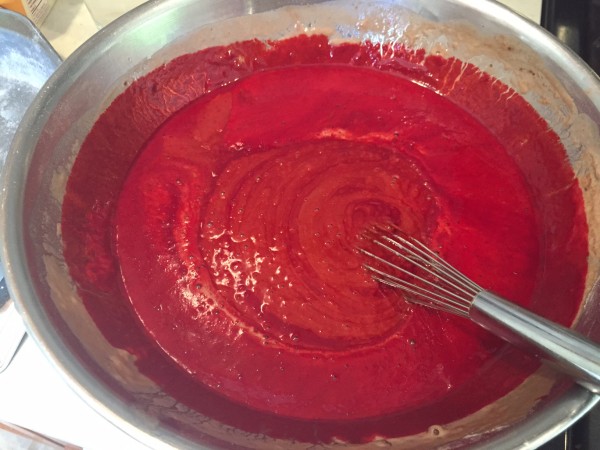 For the frosting, I ended up with double what I needed because I didn't do the piped rose decorations. The recipe called for 2 sticks of vegan shortening and 2 sticks vegan butter, and a full 32 oz bag of powdered sugar, but half that would have been fine since I just frosted, but didn't otherwise embellish the cake.
This cake was very moist and delicious. I wish I would have frosted between the two layers more, as that would looked nicer. I needed to refrigerate the frosting for quite awhile since it was very soft. Definitely don't frost it while it is too soft!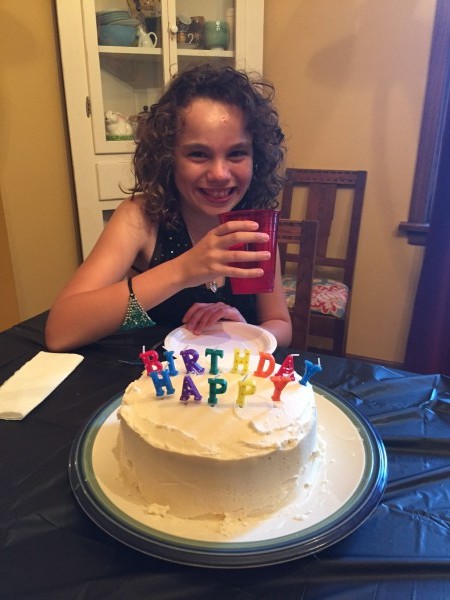 So, I would make this again with adjustments! It was a big hit with the teen girls and everyone asked for more than 2 pieces each! Sorry my photos don't really do it justice. Check out the recipe below to see how pretty it looks with the roses!
The Best Red Velvet cake that also happens to be vegan recipe (from the Hungry Dudes, a non-vegan website)
---